Trying to choose between Bluehost vs HostGator as the best spot to host your website?
Overall, if you want the best price and ease of use, Bluehost is the clear winner here; read more why and how both compare against each other.
Fortunately, when you know what to look for, finding a host that can meet your needs isn't hard. With a little research, you can determine which company is the best for you, and get your site in top shape for its users.
In this post, we'll compare two popular hosting providers, Bluehost vs HostGator. We'll examine five key criteria, and help you decide which hosting plan to sign up for. Let's get to it!
1. Which company offers the best features?
HostGator and Bluehost both offer WordPress hosting plans, so we'll be looking at the features they provide specifically for WordPress customers. Here's a quick breakdown of the highlights for Bluehost vs HostGator.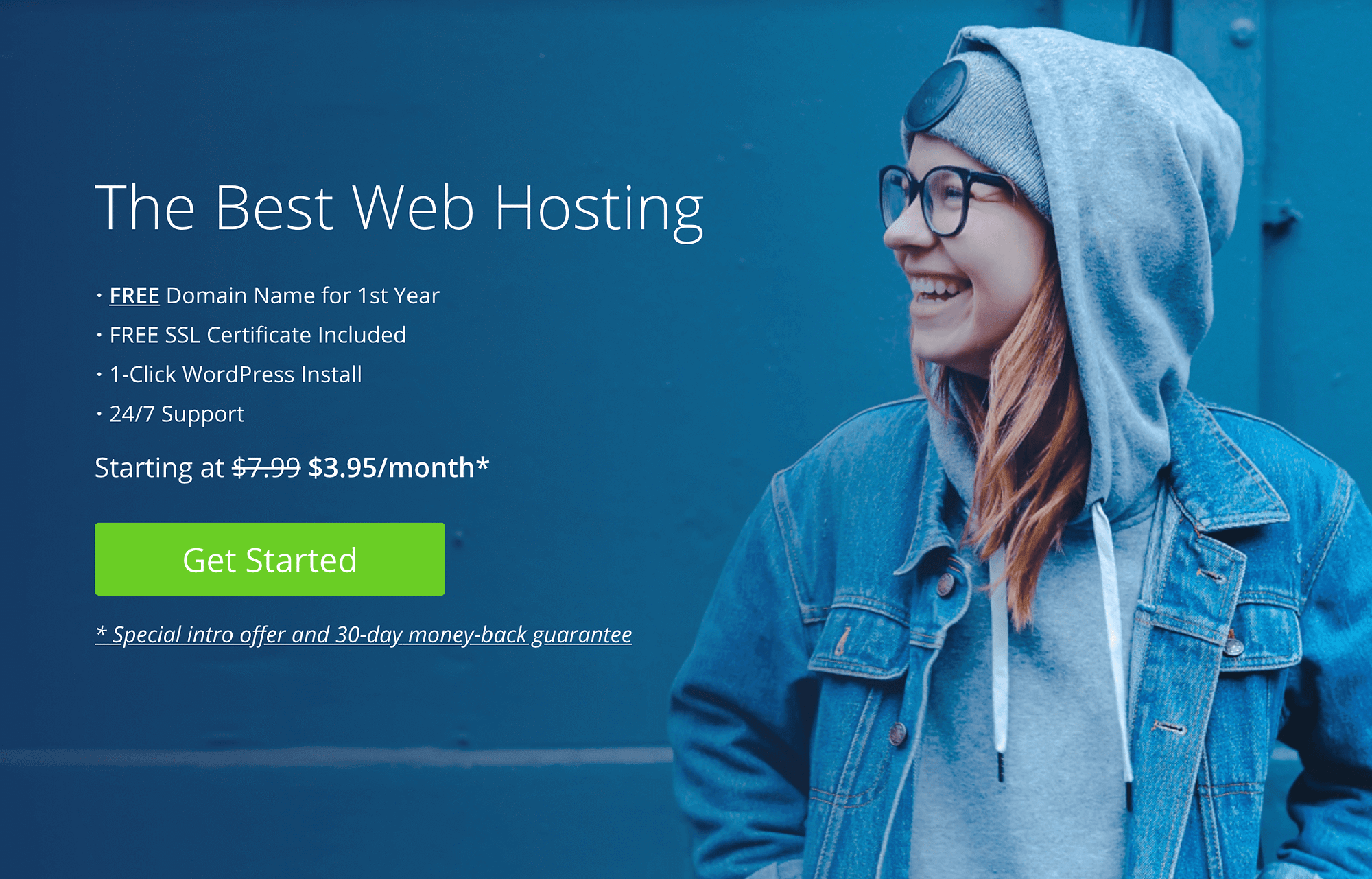 Shared and managed WordPress hosting plans
Automatic WordPress installation and updates
Unmetered Solid State Drive (SSD) storage for Plus and Choice Plus plans
Free domain name (initial cost only)
Ability to host unlimited websites on Plus and Choice Plus plans
Free SSL certificate
WordPress cloud hosting
Ability to host one to three sites, depending on your plan
Automatic WordPress updates
Free site migration and SSL certificates
Automatic daily backups for one to three GB, depending on your plan
Unmetered storage space for all plans
Automatic malware removal
Both hosts provide attractive features. HostGator definitely has the upper hand when it comes to security features, but Bluehost offers free staging sites and unlimited installations. At the end of the day, you could probably fill in the gaps of either platform with plugins or other tools.
2. Is Bluehost or HostGator easier to use?
A simplified WordPress hosting dashboard is an attractive feature when you're looking for a new provider. On this front, you can't go wrong, as both Bluehost and HostGator offer streamlined WordPress hosting dashboards.
Due to this similarity, daily maintenance for your site should be similar when using these two hosts. However, there are differences when it comes to setting up WordPress on your hosting account.
When you choose a WordPress hosting plan, Bluehost conveniently installs WordPress for you, minimizing your setup tasks. HostGator offers a one-click WordPress install option, which may be slightly more time-consuming:
That said, if you're a current WordPress user looking to migrate your site, HostGator may be more convenient for you. It offers free migration services, while Bluehost does not. Current WordPress users hoping to switch to Bluehost will have to manually transfer their sites or pay for Bluehost's $99.99 website migration service:
All-in-all, it's fair to say that new WordPress users will likely find Bluehost easier to set up. Current WordPress users on the hunt for a new host, on the other hand, will likely have a simpler time migrating to HostGator.
3. Which provider scores higher on performance tests?
On the performance front, both hosts offer content delivery networks (CDNs) and multi-layer caching, in order to optimize page loading times. On the surface, that may make it seem like they'd be equal in terms of speed.
However, we've had the chance to run our own performance tests for Bluehost vs HostGator, by using Pingdom Tools to assess fresh WordPress installations on each host's servers. Here are our results:
Bluehost
Washington, D.C.: 2.75 seconds.
San Francisco: 2.86 seconds.
London: 3.43 seconds.
Sydney: 3.73 seconds.
Tokyo: 2.87 seconds.
HostGator
Melbourne: 1.72 seconds.
New York: 0.75 seconds.
Stockholm: 1.39 seconds.
Overall, our HostGator site loaded one to two full seconds faster than our Bluehost site on average.
We also monitored uptime for both hosts to see how reliable they are:
As you can see, both scored exceptionally well in this area. Whichever host you choose, site availability shouldn't be much of a problem for you. However, HostGator does seem to offer better overall performance.
4. Does Bluehost or HostGator offer better customer support?
Both Bluehost and HostGator offer 24/7 support via phone or live chat. Additionally, each platform has some form of self-service support, either in the form of a Knowledge Base (Bluehost) or video tutorials and user forums (HostGator).
With these factors being more or less equal, we felt that the results from the 2018 version of our WordPress Hosting Survey over at CodeinWP would provide useful insights to help break the tie. Here are the scores out of five for Bluehost vs HostGator:
| Type of Support |    Bluehost |    HostGator |
| --- | --- | --- |
| Overall Support Rating | 3.2 | 3.7 |
| WordPress-Specific Support Rating | 3.4 | 3.3 |
There's not a huge difference in rankings here. Bluehost scores better when it comes to WordPress-specific support, but only by a tenth of a point. HostGator has the upper hand when it comes to overall support, however. Its score is an entire half-point higher than Bluehost's in this area, which may outweigh its slight loss in the WordPress-specific category.
5. Which provider will be more affordable?
Web hosting is an ongoing cost, so price is likely to play a key role in your decision. It's important to choose a plan that's within your budget, but still provides all the features you need.
With its least expensive plan coming in at $2.75 per month for your first billing cycle, Bluehost is highly affordable. However, it's important to remember that you often get what you pay for with a shared hosting plan:
Its new WP Pro managed hosting plans, on the other hand, start at $19.95 per month for your first billing cycle. You'll have the added benefit of daily backups and malware removal to show for that higher price:
However, you can get both of those features with HostGator's WordPress cloud hosting plans as well, at a much lower cost. The least expensive option starts at just $5.95 per month for your first billing cycle:
When you consider not just the numbers, but the features associated with them as well, HostGator comes out on top in the value-per-dollar category.
However, if you just need cheap web hosting and are fine with handling backups, security, and performance optimization on your own, there's nothing wrong with a low-cost Bluehost plan.
Should you choose Bluehost or HostGator for your website?
When it comes down to it, both Bluehost and HostGator offer plenty of desirable features for those looking to pick up WordPress hosting for their sites. With that said, these two providers do cater to different types of users.
If you're new to WordPress, Bluehost's features may be better suited to helping you get started with the platform. WordPress comes pre-installed, requiring less setup time and effort. This provider also offers better WordPress-specific support, and its lower-cost shared plans will enable you to try WordPress out with a minimal investment.
Current WordPress users looking to switch hosts, however, may fare better with HostGator. For example, its free migration services will smooth the transition process. Plus, it offers security-related features at a lower cost and has stronger performance test scores. While new users will still appreciate these factors, they're especially important for growing sites.
Conclusion
Your website is important to you, and may even be tied directly to your income. Choosing a host that will provide reliable security, consistent uptime, and an easy-to-use hosting dashboard requires careful consideration and research.
With this in mind, we've evaluated Bluehost vs HostGator, and found that each is best for a different type of user:
Choose Bluehost if you're new to WordPress, and want a highly-affordable hosting plan with decent WordPress-specific support.
Consider using HostGator if you're a current WordPress user looking to switch to a host with solid security features and strong performance test scores.
Do you have any questions about choosing between Bluehost vs HostGator? Ask them in the comments section below!
Free guide
4 Essential Steps to Speed Up
Your WordPress Website
Follow the simple steps in our 4-part mini series
and reduce your loading times by 50-80%. 🚀
Free Access
* This post contains affiliate links, which means that if you click on one of the product links and then purchase the product, we'll receive a small fee. No worries though, you'll still pay the standard amount so there's no cost on your part.