If you want to launch a website, the first step is to decide how you're going to build it. As a powerful and highly customizable platform, WordPress is an excellent choice for the job. But, if you're a beginner, you might be wondering – is WordPress hard to learn? 🤔
The short answer is no, especially in 2023. That's because WordPress web design and development is constantly evolving to be accessible to all skill levels. For instance, a shift to block-based design makes it possible to build an entire site without touching a single line of code. 👨‍💻
What is WordPress?
Before we dive into the nitty gritty of WordPress, let's cover the basics. What exactly is WordPress?
WordPress is powerful open-source software that can enable just about anyone to build a website. It's primarily built using HTML, PHP, JavaScript, and CSS:
WordPress is a content management system (CMS) with roots in blogging. But now, it can be used to create and manage pretty much any kind of website, from modest photography portfolios to complex online stores.
In fact, even some of the world's most famous enterprises, like Sony Music, use WordPress to power their websites:
If you opt to use WordPress.org, the software is free, but you'll have to find a hosting provider.
Alternatively, if you choose WordPress.com, you'll have to pay for the software, but it will come with hosting and some other benefits. The latter option also comes with a bit more limitations in terms of customization.
Is WordPress hard to learn in 2023?
The question "is WordPress hard to learn" is somewhat common. However, that's not because the answer is yes. It has to do with its power and potential when compared to other platforms.
Since WordPress is an open-source project, the ethos behind the software is simple. The goal is to empower individuals of every skill level to make a website exactly as they want it.
That means the sky is the limit when it comes to customization and functionality. In the past, some of this advanced personalization required complex coding knowledge, and for the most sophisticated design elements and functionalities, that's still partially true today.
Still, there are tons of WordPress extensions or "plugins" that you can use to add even more functionality to your site. Some won't require you to use any code, while others have this option. For example, the WooCommerce plugin enables you to transform your site into an ecommerce store:
In a nutshell, WordPress and its plugins let you "choose your own adventure." Of course, with greater control comes a steeper learning curve. But in 2023, you can build a beautiful and highly advanced website without ever touching a line of code.
This is partially due to WordPress themes, which are essentially pre-designed website "templates" that you can use to build your site off of. You can look for a WordPress theme using categories and filters.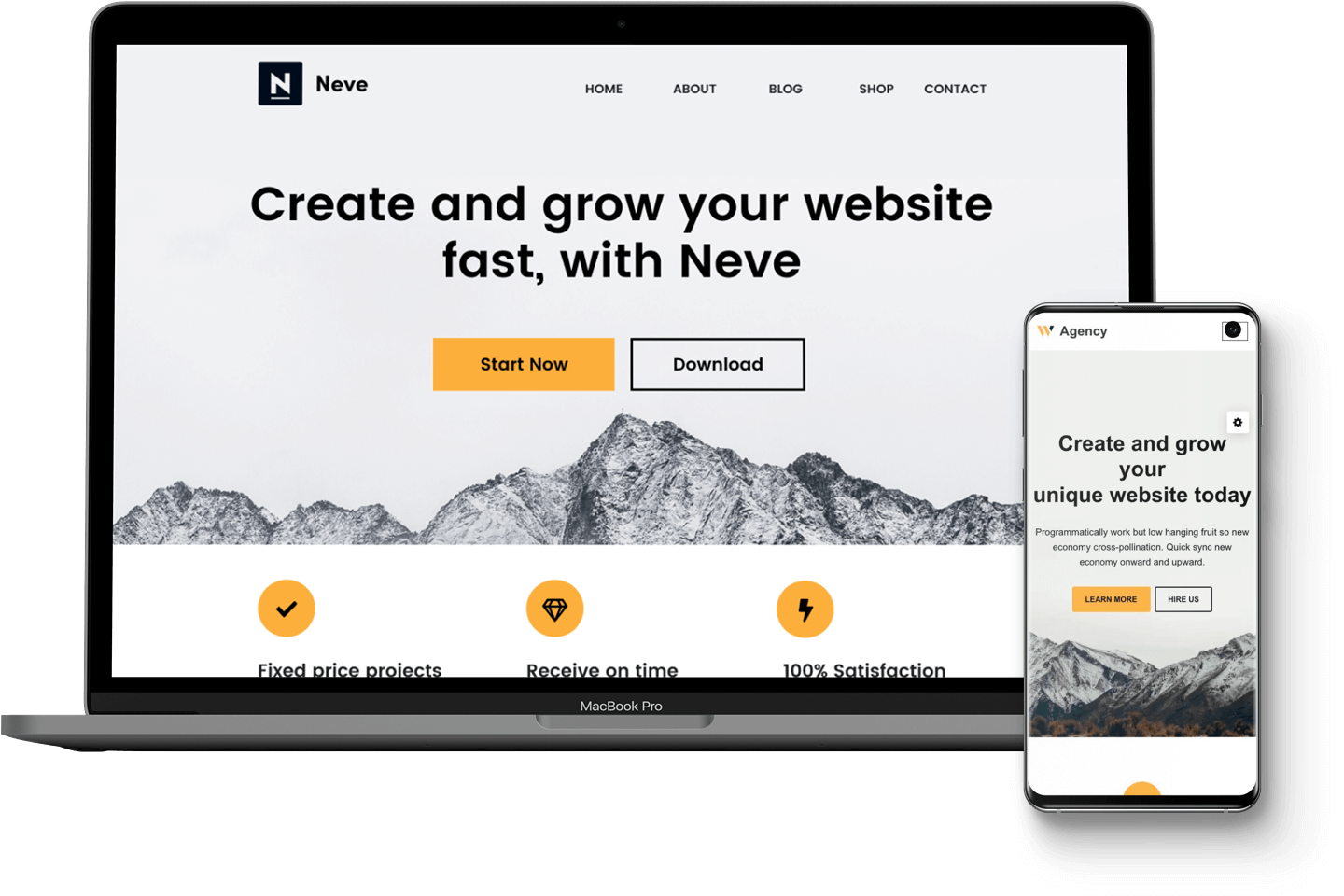 Additionally, most themes have different layouts to accommodate different needs. Simply put, themes can help fast-track and drastically simplify the website building process.
It's important to note that when compared to website builders like Squarespace and Wix, WordPress sometimes gets a bad reputation for being "hard to learn." But again, this is only because WordPress gives users far greater control in both design and functionality.
Why WordPress is easier to learn in 2023
So, returning to the big question – is WordPress hard to learn? The answer is a hard no – with the caveat that if you're a developer or advanced user, you can choose to challenge yourself by pushing the limits of development and design.
But, if all you want to do is create a straightforward website with WordPress, you may be wondering what makes it easy to learn? Here are the reasons why the CMS is easier to use than ever:
1. WordPress is moving towards block-based design 🚧
The main thing that makes WordPress way easier to use these days is block-based design. With WordPress 5.0, the block editor was introduced:
This gave users the ability to build pages and posts using only blocks. It also began the phasing out of the classic editor.
👉 Then, with version 5.9 of WordPress, full site editing became a reality:
The site editor basically extends block-based design to every other element of your website. That includes headers, footers, navigation menus, etc.
As you can imagine, the learning curve for designing with blocks is super low. You simply click on blocks to add them to your page, post, or site. Then, you can customize blocks in your settings. It's very straightforward and intuitive.
👉 What's more, there are blocks for nearly every need. That includes for text, media, and so much more. Here are some of the most common:
Paragraph block
Image block
Heading block
List block
Pullquote block
👉 However, there are also more advanced block options, like the following:
Visualizer chart block
Post snippets block
Post author block
You can even embed media using blocks for YouTube, Twitter, and more. Furthermore, you can implement reusable blocks to speed up your content creation. There are also specific theme blocks for site-wide design.
If that's not enough, you can get even more options by installing a plugin like Otter Blocks. This will give you blocks to create forms, add a live search tool, create advanced headings, and much more.
It is important to note, though, that if you want to use site-wide blocks, you'll need to have a block theme such as Neve FSE installed on your site.
2. WooCommerce simplifies the ecommerce process 🛒
As we mentioned, WordPress plugins make it possible to extend the functionality of your site dramatically. With WooCommerce, you can turn any WordPress site into an online store:
Using this tool, you'll be able to manage every aspect of your business from the WordPress dashboard easily. That includes product management, payments, user accounts, and more.
Plus, WooCommerce is super easy to install and set up. The plugin even provides you with some basic WooCommerce analytics so you can track your sales.
Additionally, there are tons of free and premium plugins that are specifically designed to further expand WooCommerce. These extensions can help you with everything from managing products to boosting sales.
For instance, if you install Sparks for WooCommerce you can enable users to build custom product comparison tables, create product variation swatches, and more.
WooCommerce plugins can also help you bulk up your marketing plan with strategies, like upselling and cross-selling. 📈
3. Support is easy to find 🖱️
One of the best things about WordPress is its thriving community. This makes it extremely easy to find support when you need it. This is especially true for aspiring developers who are trying to specialize in the CMS. You can easily get involved no matter your skill level.
What's more, if you're a non-techie and you'd rather not deal with any of the challenging aspects of WordPress, you can easily avoid them. There are a few simple ways you can make WordPress even easier to use.
👉 For instance, you may want to opt for a managed WordPress hosting provider such as Hostinger:
This makes WordPress setup and installation a breeze. Depending on your host, you'll likely get other benefits in terms of security and basic maintenance.
For additional support, you could use a WordPress maintenance service. This way, you don't have to deal with keeping your site, theme, and plugins up-to-date.
Conclusion 😎
Choosing how to build your website can be stressful. There are tons of platforms to choose from, and each one has different offerings for editing, customization, and functionality.
If you're considering a powerful CMS like WordPress, it's only natural to wonder about how difficult it is to use.
So, is WordPress hard to learn in 2023? The answer is a resounding no! 🤩 This is partly because you can build an entire site using blocks. Plus, WooCommerce makes transforming your site into an ecommerce hub a breeze. And, if you're not very technical, you can opt for a managed web host so you don't have to worry about security and basic maintenance.
Have we answered the question "is WordPress hard to learn" for you? Let us know in the comments section below!
Free guide
4 Essential Steps to Speed Up
Your WordPress Website
Follow the simple steps in our 4-part mini series
and reduce your loading times by 50-80%. 🚀
Free Access