Are you looking for the best WordPress books to learn about the world's most popular website builder?
While you can find plenty of blogs and websites to learn about WordPress (including the one you're reading right now), sometimes you'd rather have a book in your hands (or your favorite eReader).
Thankfully, there are plenty of excellent books about WordPress that you can use to level up your knowledge, no matter where you're starting from.
In this post, we've collected your best options, ranging from beginner-friendly introductions to books about the more technical side of WordPress development.
Seven best WordPress books for all knowledge levels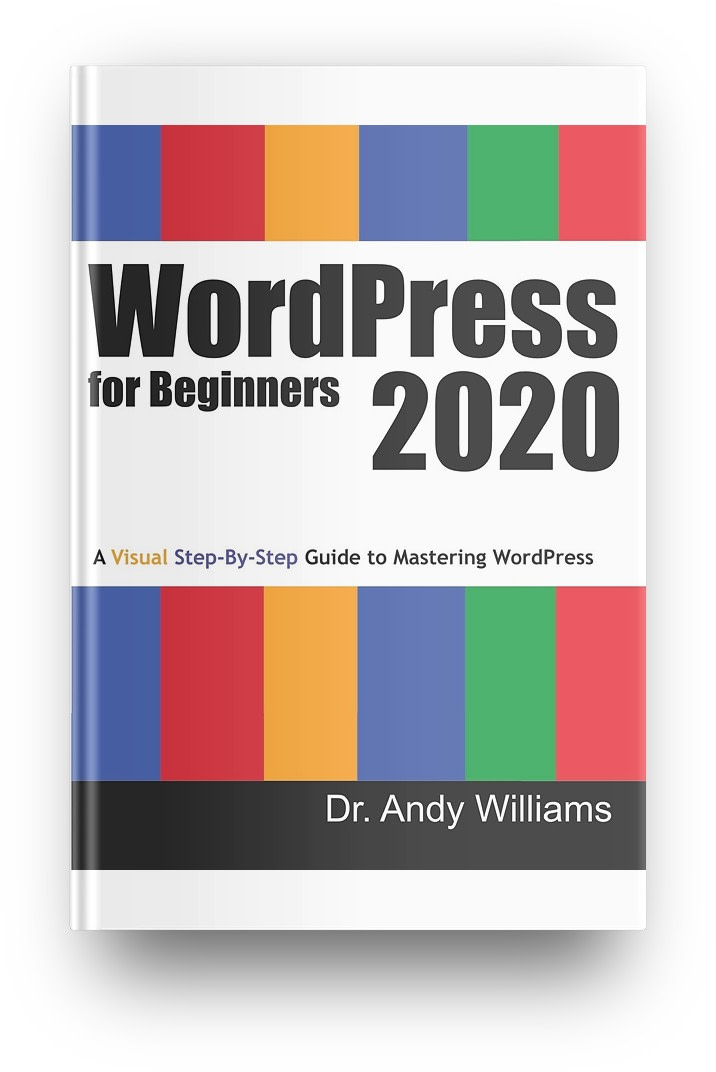 WordPress for Beginners 2020 is the latest edition for beginners to learn the WordPress basics. The main reason for this book becoming so popular is the step-by-step approach for explaining everything.
This book is one of the three editions launched by the author under the webmaster series. Overall it's a good pick for learning about WordPress classic editor as well as the new block editor (dubbed Gutenberg).
It will also teach you about other important WordPress concepts such as plugins, themes, widgets, menus, etc.
The second option in our list of the best WordPress books is a guide that takes you from basics like getting started with WordPress all the way to advanced topics such as developing your own themes and plugins.
The author breaks down each topic into different segments, which makes it very accessible for both beginners and more seasoned users. It starts with a basic introduction to WordPress and key principles. Then, it will take you through creating content, customizing your site with themes and plugins, and even developing your own themes and plugins, once you get the hang of things.
Paperback + eBook: $39.99
Building Web Apps with WordPress is for app developers covering a unique angle on how you can use WordPress as an application framework.
It will teach you about building web apps, mobile apps, web services, and multisite networks. You'll learn everything from building asynchronous behaviors with jQuery to developing mobile apps for iOS and Android that connect to WordPress.
This book is definitely geared more towards developers or advanced users, so beginners will want to stick with one of the previous two options.
Our next selection is another book more targeted towards WordPress development than beginner topics.
The book covers advanced lessons on developing and deploying a WordPress site, along with real-life examples of how you can use WordPress in your own web development projects.
This is also a more advanced book that's targeted towards developers who are looking to quickly get up to speed with WordPress fundamentals and how developers can use WordPress as an application framework.
As the name suggests, this book lists 672 free WordPress plugins divided into 42 different categories, along with tips and recommendations for how to get the most from those plugins.
WordPress Plugins was originally written a few years back, but it was updated in 2019 to account for new plugins and changes to existing plugins.
WordPress security is one of the issues that a lot of webmasters worry about. While WordPress is a secure content management system (mainly because of regular updates), it is still possible to improve it further, and WordPress Security Made Easy focuses on how to do that.
It aims to make you a WordPress security expert and teaches you how you can safeguard your site. It's a good option for beginners who want to improve the security of their WordPress sites without having to learn a single line of code.
Last on our collection of WordPress books is an option that focuses exclusively on using WordPress for eCommerce with the free WooCommerce plugin.
Unlike others, this book is a few years old, but it still holds water. You can use it to become a WooCommerce all-rounder and grasp its usage quickly.
It covers everything from starting up with WooCommerce wizard to eCommerce customization with the core WooCommerce features, plugins, and themes. It also offers tips for running and maintaining your store.
Paperback + eBook: $34.99
Start reading one of the best WordPress books today!
Whether you're a beginner just getting started with WordPress or a developer looking to unlock WordPress as an application framework, we hope you found our list of the best WordPress books to be helpful.
Of course, reading books isn't the only way to learn about WordPress. So if you've got a few minutes, why not check out some of our detailed blog posts on key aspects of WordPress:
Do you have any questions about which book to start with? Let us know in the comments!