Hey, it's interview time on Themeisle! Get ready to learn from Rahul Bansal's insights on WordPress, business, mission, plugins, and more.
But before you read about Rahul, make sure to check out our previous interview with Tess Coughlan. Furthermore, if you want to find inspiration, go through our full collection of interviews with WordPress and web professionals from the entire world.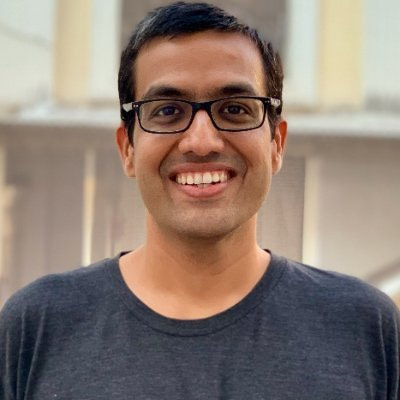 Back to Rahul, with whom I've been trying to publish an interview since last year. It's finally happening. 😀
Rahul Bansal is the founder and CEO of rtCamp. You would now understand why it was so hard to synchronize. After starting out as a blogger, he is now leading a distributed team of WordPress professionals who offer ecommerce and publishing services for enterprises.
When he's not busy with his agency business, Rahul loves to watch movies, work out, try culinary experiences, and carry out WordPress' mission to "democratize publishing." Like many entrepreneurs, our interviewee's dream is that the rtCamp culture will become self-sustaining and grow on its own, even when he is not in charge.
Here's what Rahul Bansal shared with us:
Rahul Bansal Interview – "If There Is Demand for Your Products/Services, Everything Else Can Be Taken Care Of"
When and how did you start working with WordPress? Is there an interesting story here?
I started my journey as a professional blogger using Google's Blogger.com. Soon I realized that my ability to enhance my reader's experience was getting limited by the closed nature of the platform, and I started looking for an alternative.
A doctor friend, literally, then prescribed me WordPress!
As I downloaded WordPress. I also needed a hosting. That required a credit card. Being a student then, I did not have access to a credit card, so I took the help of another friend.
I also realized that WordPress was in PHP, so I spent some time learning PHP. I picked up very fast and released my first WordPress plugin. I also started getting some WordPress development projects that resulted in a career shift from blogging to current agency business.
What's your favorite/must-have WordPress plugin and why?
I do have favorite plugins across many categories, but I do not have a single plugin which is a must-have for all WordPress sites.
Yoast SEO is good to have on any public sites that you care to show up in search engines, as well as share links on social media.
For contact forms, Gravity Forms has been my favorite plugin for more than a decade.
Describe the WordPress community in one word.
How do you define "being successful"?
It can mean different things in different contexts. As a business, we do not have a fixed definition of "being successful".
As of today, if we manage to sail through the recession without layoffs, we will consider we did a good job looking back. It might come at a cost of reduced margin or even burning some of our old savings (situation of negative margin). So our accountant may consider us a failure from a numerical perspective but I will still consider it a success.
What's the no. 1 thing a new business entering the online space should do?
Focus on the demand side. If there is demand for your products/services, everything else can be taken care of.
What is your company's culture? What does rtCamp stand up for?
For us, open source is not just a software license. It is a reflection of the open culture we believe in.
In the name rtCamp, rt is an abbreviation for "round table". From the beginning, our culture promoted everyone to have an equal say in company policies, roadmaps, and culture. We are also one of a few businesses around to have an employee handbook public.
What is driving you to keep doing what you're doing? What's your personal mission?
We are driven by WordPress' mission to democratize publishing. As we are a small agency, we picked a subset of this mission to focus on enterprise WordPress. In that sense, we are driven by democratizing publishing in large enterprises using WordPress.
My personal mission is to build a self-sustaining rtCamp that can continue to grow and contribute to open source without me being in the driver's seat.
That sums up our Rahul Bansal interview. If you enjoyed it and want to learn more, please leave your comments in the section below. Also, if you have any ideas for who we should talk to next, feel free to share your suggestions with us!
Free guide
4 Essential Steps to Speed Up
Your WordPress Website
Follow the simple steps in our 4-part mini series
and reduce your loading times by 50-80%. 🚀
Free Access