Hello! We may have skipped a couple of posts like this in the past months, but we are back with a fresh interview. In this one, we're chatting with Marcel Sobieski – creator of TeslaThemes and founder of TechBehemoths. We'll cover entrepreneurship, business strategy, and a few marketing insights.
Before hearing from Marcel, don't forget to check our previous interview with Miriam Schwab from Strattic. She shared with us the idea and purpose behind static WordPress technology. Also, don't forget to check our full collection of interviews with other professionals from around the world.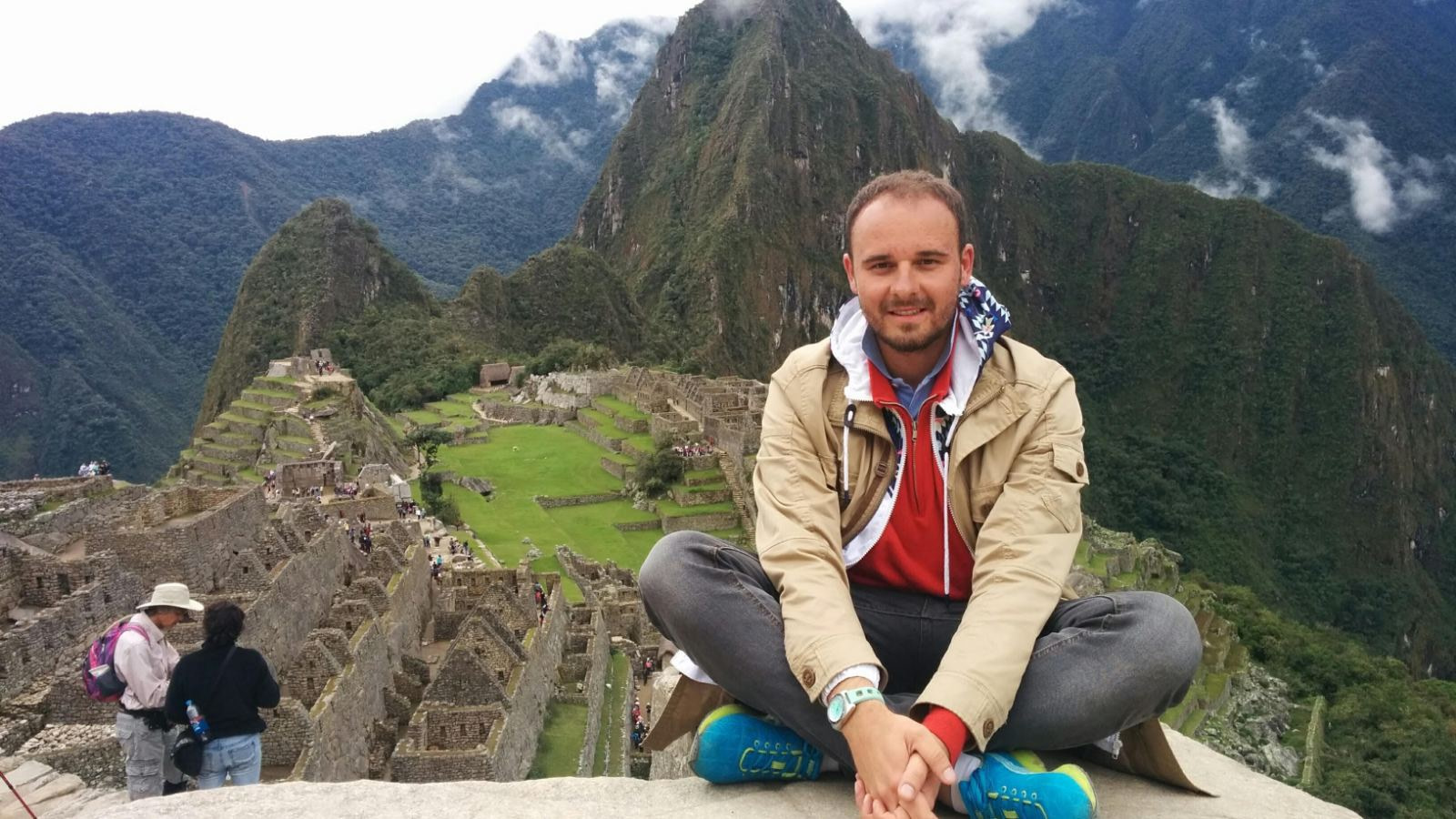 This is not the first time when we collaborate with Marcel Sobieski for an interview. We reached out to him a couple of years ago to share his journey heading TeslaThemes. You can still read that interview today – a lot of great info there.
Sobieski has a lot of startup experience under his belt, with a handful of brands built over the years. His and his team's latest project is called TechBehemoths – helping IT businesses find clients around the globe.
In this interview, Sobieski shares his path from TeslaThemes to TechBehemoths and talks about the important milestones along the way.
Let's hear it from him:
Marcel Sobieski interview – from Selling TeslaThemes to founding TechBehemoths
What was your main strategy or goal behind selling TeslaThemes to Imagely?
We should start with the fact that our company's business model at that time was to build products for people, preferably on a SaaS model, and monetize them. This was the primary objective. When we started TeslaThemes in 2013, we already had a big platform that was aggregating about 12,000 premium WordPress themes from hundreds of different resources, and in one place and we were selling them. This is why Tesla came as a logical next step.
Answering your question, there were a series of factors that made us consider selling TeslaThemes. First, as a business model, this was a long-term plan. Second, we started to focus as well on a new venture and didn't want to lose the focus, to dilute it among other projects. Third, by 2017 when we started flirting with the idea to sell it, the WordPress market got extremely competitive and difficult. Because of this, it was the best option to hand it over to someone with a very big online presence, someone that could bring our business to a higher level.
Imagely was exactly this type of partner – outstanding reputation within the WP community and deep understanding of the ecosystem, merging different units into a big one.
When did you know for sure that it was time to move on to another business?
There wasn't a "click" or something signaling that. It was organic growth and evolution of things and business.
At some point in 2015, we started to see a good online presence, good sales, and reputation. And in four years after the launch, we got two simultaneous inquiries to acquire TeslaThemes. Both options were neglected and partially rejected because we were still leaving from Tesla and it was the cash cow for the new startup we were building.
But after making the calculations and assessing the market risks as well as an eventual burnout of the team, we took the decision to sell it and focus on the other venture. This was possible as well because the client was pretty interested and in a way, they were the drivers of this merge and acquisition. For which we are grateful.
How much time have you put into finding a new business idea that would have real chances to work? What was the process of starting a new business from scratch?
You know, none of the previous or future business came from brainstorm sessions within the team, or while drinking wine. All the ideas come exclusively from the pain and needs we have had ourselves throughout our business.
For instance, having TeslaThemes, we were selling on special occasions bundles on AppSumo or MightyDeals. They were generating a good amount of sales. We were sharing the revenues 50/50 or 40/60 with them. Then we thought why not create a similar platform doing that by ourselves and help others like us too?
That's how we opened a new venture, Greedeals, which was a direct competitor to AppSumo and MightyDeals in two years after formation. It was a platform selling digital goods at very low prices, for a limited time.
This idea and DNA were applied to all further projects we opened – creating something that will solve our problems and let many others benefit from it as well.
What makes TechBehemoths stand out among its competitors at this moment?
To start with, TechBehemoths.com is the platform that connects IT Companies (or Service Providers) with clients, regardless of their size and location. At the moment of writing this, we help 50,000 companies from 135 countries and 6700 cities find each other and provide IT-related business.
There are 3-4 biggest players on the market, from the US, UK, and India. They are in this business for many years now. Our advantage is that we came and covered what they all missed.
You see, every trend is replicable, but that becomes a red ocean, as Kim and Mauborgne mention in their "Blue Ocean Strategy" book. And obviously, users observed that and start using our service as well.
We have a 26% MoM growth for users and 31% MoM page views growth.
What stands TechBehemoths apart from its competition is the easiest and most intuitive user interface and user experience. It's designed and built in such a way that within 2-3 clicks to get anywhere on the platform.
A person looking for its best matching IT Service Provider will find it based on the many filters and options available. A company has the possibility to expose its business in a way that not many can. All in one place, clear, clean, and user-friendly.
And most importantly, all free. Both for the people looking for a company and for the companies looking for new projects.
What is your company culture? What does TechBehemoths stand up for?
They are the same for TechBehemoths and for Mobiteam, which is our mother company. On a side note, Mobiteam provides custom and curated web design and development from Berlin for our European and overseas handpicked clients.
The scope we have is to deliver high-quality digital products and services to our clients. We did that in the past with our startups and we know how satisfying is it when receiving appreciation messages from clients.
We want to deliver beautiful and usable products to the market. We do not seek a unicorn business, but rather a visible and strong impact in our field and market. We play transparent with the clients, not hiding things or trying to impress to achieve something. And they feel that. This gives them the comfort of working with us. We want and try to be flexible, yet, challenge them with better ideas when is the case.
I know there are much bigger companies than ours that offer more than we do – sushi, education tuition, kindergartens, or corporate parties in Bali once a year. This is not our case. But what we know for sure is that working together here we progress. Everyone is enlarging their professional knowledge and can make a difference easily in any other company they will go after.
In our team, we are not limiting someone's creativity. Everyone has a word to say and implement their vision for a better solution.
What's the no. 1 thing a new business entering the online space should do?
To me, there is no universally applied rule on this. It depends on every business, momentum, leader. In my personal case, for instance, the most important thing is rather not the business idea itself, but the team. This is is already a cliché, but trust me – the team is very important, perhaps the most important unit.
During the project process, sometimes I can't describe my ideas clearly, but my team understands what I mean and implements it at times better than my own suggestion. Many times, I am backed up and completed by them.
All the modern managers praise their teams today, but I'm not sure how many of them really mean it. My guess is that you consider this as a solid statement, once you achieve some results either alone or with it. The rest can be done by the team – the research, due diligence, development, biz dev, marketing, everything.
What do you think is the most efficient way to market a product at this moment?
Good question. I would love to read a good answer myself. We all see very dynamic changes and trends in the marketing field. Applied strategies from two years perhaps won't work today. The things no one canceled up to this day are the great services or products that you are offering and the satisfied users. They are the first ones to become your supporters and eventually ambassadors.
Visibility, exposure, this is what 90% all the businesses are lacking to get their success. The sad part is that many of them deserve it, but still won't get it and, at some point, fold their books. They need buzz.
Look at the Dogecoin, for example. Noise is hype and that often creates the necessary synergy for potential success. It's enough someone reputable from your field to mention your service and it may exponentially grow afterward. This is what we are trying to do ourselves, yet in an organic way. I'm not a fan of PPC and advertising.
What about the TechBehemoths blog? What are the key aspects you're looking into when you build your content strategy?
That's a great opportunity for me to give kudos to my colleague, Dan Irascu, who is our head of the marketing department and in charge of the content strategy as well. This is his field and passion. We started working together in 2018, and his impact on this is providential. He is in full charge of our blog strategy and editorial policy, together with Igor, with whom we are working since 2012 when we started our first ventures.
Nonetheless, we want our TechBehemoths' blog to be a resource of valuable information, market researches, studies. This is the strategy for 2021-22. And the results are already seen. Major tech media are referring to our studies. For instance, this is our latest thorough research about how companies use SMM.
At the moment of writing this, we have 200+ articles, researches, and interviews – all strictly connected to the IT, tech, and business markets.
Any tools you're using often to streamline your work?
To me, important is to have good communication with the team and, because of the current pandemic, transparent and easy to manage daily tasks. For these, we are using Asana, Google's environment, and Slack. Too bad the first ones increased the prices, but for now we will stick to them.
If speaking about marketing, then SEO Quake, SEMRush, Analytics from Google, Google Search Console, and Serprobot. These tools help us a lot on a daily basis, understanding where we are and how things work on the other side.
Are you still in touch with the WordPress ecosystem? How?
When we were in the business – yes, a lot, mostly offline, visiting events, the good old WordCamps. But after the exits and starting the business in a new segment, this communication slowed down a bit. I think it also comes hand in hand with the pandemic.
But yes, we still keep in touch with several old industry colleagues and competitors. We do that via messenger and WhatsApp, not much of formality, but straightforward communication.
The exciting thing is that I still wait for the early WordCamp to happen offline – to be able to visit the venue and meet the old colleagues. Hopefully, we will meet in Portugal this summer!
How has the usual work collaboration model changed for you with all the meetings and workplace interactions moving to the online?
Those who know me, know that I am not a fan of too many virtual meetings, at least in the past. I really loved being present with the people, real meetings. When it all changed in 2020, it was difficult for me to adapt. But I can tell you that now I really like it. The work becomes more efficient in terms of communication. Yes, we still need to meet from time to time – virtual meetings won't cancel the face-to-face meetings – but things got much better and I like it.
What does "a good day at work" mean to you?
Good question! I can say that I love working. And that is perhaps because I love what I do. Can't consider myself a workaholic person staying days and nights working on a task, but staying till late and solving a specific problem or planning something is a normal thing.
Besides the modern to-do apps, I'm still a fan of paper notebooks, pens, and colored markers. Writing down all the tasks, minor and big, subtasks, thoughts, and then finally marking them as "done" with that yellow marker. Having a paper list gives me more clarity and better "space orientation" with the timeline I have. I recommend this to everyone with a big list of things to do every day.
A good day at work is also when I am able to answer and help with all the questions from my colleagues, partners, or clients. When I know that their inquiry is solved. Also when everything I wrote down in the to-do list for the day is accomplished. Extremely satisfied when launching a new feature or sending an invoice to a client.
Nonetheless, you can't have only good days at work. There are many times when things don't work when you question yourself if what I am doing is right or useful, if I should change the direction. This is normal. I think once you are questioning this, you think and analyze your being, which is perfect. This helps you cluster and improve things on your end.
Given your experience as an entrepreneur, what is one valuable lesson you have learned all these years that can serve as advice for our readers?
All those motivational Instagram posts to follow your soul and mind are nice. I'm a little more pragmatic, don't consider the universe or zodiac signs in my current relationships or activities. But if looking at it from a scientific perspective, not naive, it makes sense. If systematically practicing something, you will either make it or realize it is not yours – which is great as well.
Malcolm Gladwell in his "Outliers" said we need 10,000 hours of practice to master something. Doing it 4 hours a day, 7 days a week, this is roughly 2 years. I think this is doable. The conclusion – to find what makes you interested and work on that. Practice and discipline.
But at the same time, I do procrastinate and postpone things as well – perhaps because of my comfort zone or not being interested. It's not easy, but we should still do it if we want to see any progress.
What is driving you to keep doing what you're doing? What's your personal mission?
I don't think I have a specific philosophy or mission to follow in my business. What drives me indeed are the results. Even our internal results – when launching something, when making some impactful things. A good driver is our users' and clients' feedback, negative (to progress) and, of course, positive.
Our clients' engagement with our work and services is a strong driver. Obviously, the market recognition. Not to lie – the financials too. When seeing the revenues going up or down – this wakes you up pretty quickly.
All in all – the impact of our work on the market and the possibilities that gives us to implement our side projects or hobbies.
That sums up our interview with Marcel Sobieski. If you've enjoyed it and want to learn more, please leave your comment in the section below. Also, if you have any ideas for who we should talk to next, feel free to share your suggestions with us as well!