A while ago, we thought about starting a series of interviews with people who have succeeded in WordPress. From developers, to designers, bloggers, influencers, marketers, and everyone who's doing interesting things with WordPress in one way or the other. Today, the first interview is finally out.
There are 10 questions in total, the same for everyone. We hope this will make the whole series fun, and that we'll see a range of different perspectives on common WordPress-related issues. But this is not only strictly business. We also want to outline the personalities of our interviewees. That's why you're going to find a handful of off-topic questions too.
So, let's break the ice! Welcome to the very first interview in our new Pirate Interviews series.
Marcel Sobieski interview – The CEO of TeslaThemes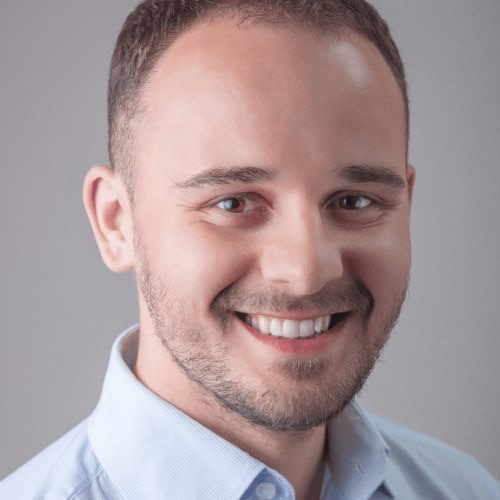 The WordPress market is pretty much saturated at the moment, but TeslaThemes still made its way to becoming a profitable project over the years. It is a theme shop that delivers high-quality and stunning designs, bundled with all sorts of cool features.
A curious thing to notice about Marcel, the CEO, and his team is that they don't provide free themes – or, they've built only one free theme to date. Their business is based on premium products only. It's been 3 years since TeslaThemes was born. And at the time of writing, they have 60 awesome themes in their catalog.
The CEO position at TeslaThemes is not the only thing that Marcel is doing. He's also the CEO at Red Sky Moldova, which owns Greedeals.com and WPMatic.io, and from 2006 to 2010 he held a COO and CEO positions for a Swiss and a Liechtenstein IT Company, all headquartered in Chisinau, Moldova, his home city.
That being said, Marcel Sobieski is the man who always flew against the wind, as he describes himself. How did his theme shop survive in the competitive WordPress market of today? Let's find out:
When and how did you start working with WordPress? Is there an interesting story here?
I'm in IT since 2006 and the first three years I was managing a Swiss software company based in Chisinau, Moldova. We were focused on mobile payments and mobile platforms, working close with mobile operators. We were pretty much enterprise and did not know a lot of things about pure multimedia startups, design or B2C at that time.
Nevertheless, one day we invited to an interview a web designer that we wanted to attach to a project for a Swiss client. He came to the meeting and rejected the offer, mentioning that he rather came to see a new company and "touch" the market instead of getting a job. He was a designer at a well established WordPress Theme Club up to today and money did not matter much. It was the first connection I've had with these restless guys from the WP world. From that very moment I knew, we will return to this topic. And we did, in 2011. The year when our, at that time, flagship project Filestube.com started to shake under the major legislation changes of ACTA and SOPA regulations.
What do you think you'd be doing right now if WordPress didn't exist?
Hard to say. We might joke that "we would write it in the office with the team", but that's not the case. Definitely I'd still be in the IT ecosystem, work with bright minded guys and colleagues. Would probably be in the mobile app industry, and this is also one of the directions we will take in a year from now. And would travel, and ride my bicycle.
What's your technique for staying productive throughout the day?
There is an endless list of factors that distract us every day. From your daily Facebook notifications to concrete server issues, or a pissed off customer from hell, and you have to handle them all, no matter how. My case is a bit different because I'm juggling from one project to another. We run simultaneously 3 successful startups in one office, with the same team. Somehow my the day is divided into "clusters", dedicated to each project, to every issue, from product management to customer satisfaction and business development. This way I rarely get bored, being always refreshed and stimulated by my colleagues' ideas and activity. In fact, this is the best team I've ever managed to get in one company, a brilliant squad. But what keeps me and my team productive are actually the great results we see every day, from all over the world in these 3 projects.
What keeps me and my team productive are actually the great results we see every day.
How do you define "being successful"?
At first, I would think about the cash we generate every month. Obviously, money talks and is a reliable criterion of your business success, maybe the biggest, although we should look at YouTube's or Twitter's quarterly financial reports. In these two cases, the term "success" is not extrapolated into cash. Besides the financial profitability and constant offers to get acquired, we quantify our success in other metrics as well. Like having customers from 235 countries, like regular visits from North Korea, Afghanistan or Yemen, like excited testimonials our clients send us, like being well-known everywhere you go on this planet with the project we do, like respect and appreciation from our competitors and "big fishes" from the WP market. Like being able to inspire other youngsters or professionals to achieve even more, like seeing the astonishment on many faces when they find out that actually, we are TeslaThemes. These things, most of the times, matter more and make you feel both proud and humble about our success.
What do you like to do when you're not WordPress-ing?
Traveling and riding my bicycle. These are 2 of my passions. The more exotic the country I visit, the better. From Cuba to the Philippines, anytime and with excitement. I was lucky enough to ride my bicycle there as well. I'm fortunate to spend my free time with my friends and family and my lovely girlfriend. In my spare time, I will always consider making some plans, both for our office and my personal life.
What do you wish more people knew about WordPress?
That WordPress is not easy anymore. It's a myth that in a couple of minutes you will have your website up and running. It used to be like that back in the day, but not now. In the same time, we want people to know that WordPress makes their lives so much easier if they choose a quality theme and partner with a strong theme club for the support.
That way, they can save a lot of cash by using WP, and they can scale their websites with opulent and exuberant features, effects and plugins. My advice is to find a reliable and professional support provider, otherwise, alone, most probably, they will not be able to make it through.
Exactly for this reason, seeing all these years so many users struggling hard to keep their themes alive the way they have imagined, we decided to help them and launched a new service – WPmatic. Which is a 360-degrees 1-on-1 support and development center for any WordPress issue (including issues with themes).
WordPress is not easy anymore.
Who's doing things that are just cutting-edge and incredible in the WordPress space right now?
Hard to say. Like seriously! Most of the players in the WordPress industry today think more about the money rather than leadership. How to make more cash, how to optimize work and save money again. So do we, everybody does, but there must be a significant room left for research and development, new intuitive frameworks for our moms and dads, for those who are not developers; smart and cool plugins; a different design layout trend. The market is tired of the general and boring templates: "header, slider, about us, team and footer". Go to ThemeForest; all the themes are the same, nothing special, just a plastic theme multiplied. Everyone copies the most popular themes, changes the color and "voila", ready to go. It's hard to mention a flagman, though there are some serious guys in the business. The first that come to my mind are
TeslaThemes
,
WPZoom
,
MHThemes
and
ThemeIsle
. I see soul and logic from these providers.
Describe the WordPress community in one word.
Crowded and at times overloaded. WordPress today feeds a lot of people, from Iraq to the US. Some of us made a fortune with WordPress. I can't imagine the world without it. We see so many new players entering this market every day and this makes us happy, cause competition develops and makes our lives better. But we still must think very seriously about my previous answer about solid and serious RnD and uniqueness when launching a new theme to the market, otherwise, we will totally compromise the WP core values.
What's the main threat to WordPress these days? Other platforms like Ghost, or maybe things like Squarespace?
No external threats. WordPress itself is in a wonderful position as of today. The only real threat comes from within. It is about the bad quality that a lot of theme providers deliver in the run for earnings. There is an ocean of WordPress themes on the internet that sincerely are useless, done without a logic, without a robust framework, just for the sake of sales, and people buy them, install them and get instantly pissed off and disappointed, a total mess and no support, and what happens? They move to Medium, they move to Ghost or any other nice, clean and intelligent platform. And I understand them. Every theme provider needs to bring quality, uniqueness, and usefulness to people. Many theme clubs think and work more to add intelligent tools to force their users to buy a theme, instead of convincing them with superb features, wonderful design and marvelous chromatic.
The only real threat comes from within. It is about the bad quality that a lot of theme providers deliver in the run for earnings.
What are your recommendations for a WordPress novice?
Not to stay hungry and not to stay foolish. 🙂 But to eat good in the morning, and be vertical in his or her position, and persevere to bring something good, to be useful to the world, and be appreciated by those who use his or her artworks. Not to run for money, it will pop-up at the right time. Quality and usefulness are most important, plus add some luck on top.
Those are indeed some golden tips from Marcel. I hope they will come in handy when you're working on your next WordPress project. What do you think about what Marcel Sobieski shared in this interview?