It costs money to register a domain. If you want a .com domain or any other well-known Top-Level Domain (TLD), you'll need to pay for it. However, there are some ways to bypass or minimize that cost. In other words, you can learn how to get a free domain name.
That domain may be free temporarily or permanently depending on what approach you take. Even if it's not free in perpetuity, saving money while building a website is a goal worth pursuing.
👉 In this article, we'll talk about how to get a free domain name and no, we're not covering crazy TLDs such as .xyz. Let's get to it!
1. Use a free subdomain from a hosting service or website platform
Most web hosting services will ask you to link a domain to your plan at some point. However, some web hosts and website builders will also let you use subdomains to access your website until you register a "real" domain.
For example, if you use WordPress.com, you can register an account and use a subdomain such as thebestblogintheuniverse.wordpress.com:

The goal of these types of free subdomains is to give you time to build your website and get it ready for the public before having to register a domain. Once you're ready to go public, you can link a domain you own to the web host and have visitors use it.
In practice, there's nothing stopping you from using a free subdomain for as long as you like. This is something a lot of people do, particularly for simple personal websites, blogs, and even modest online stores.
The main drawback to using a free subdomain is that some users might think it's unprofessional, plus, the names tend to be long. A .com domain looks more serious, but in terms of how it works, users will be able to access your site just fine.
If you want to try this approach, we recommend that you check if your web host offers free subdomains. Here are a few web hosts and website builders that offer free options. You can click on them to read our reviews for each:
There's nothing stopping you from using a free subdomain for a while, then switching to a "real" one. However, keep in mind that anytime you change domains, you'll need to inform users and it can affect your site's branding.
2. Sign up for a hosting plan that offers free domain registration
There are a lot of ways to get "sketchy" free domains, such as .xyz TLDs. However, the only real way to get a free domain name is to sign up for a hosting plan that registers one for you.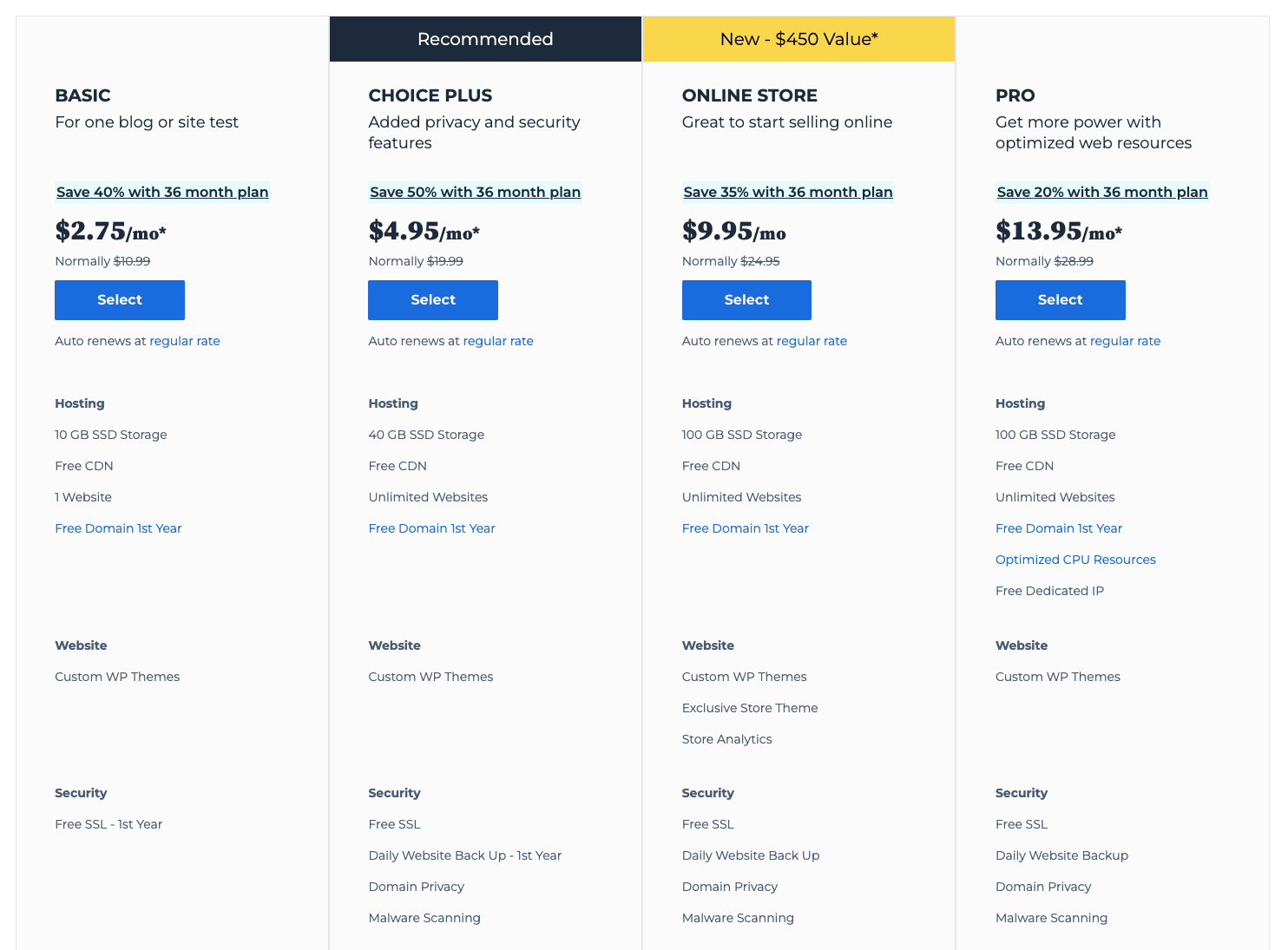 This is a somewhat common offer from web hosts if you sign long-term contracts. A lot of web hosts offer preferential pricing, free domains, and multiple other perks to entice you into one-year contracts and longer. This works better for them versus having clients that pay for hosting on a month-by-month basis.
The "catch" is that, in almost every case, the web host only pays for the first year of the domain. For a .com domain, that means you can save between $10-15 for the initial domain registration, but you'll still have to pay for renewal.
Domain renewal happens on a yearly basis or longer, depending on how long you pay to register the property for. On the same note, a lot of web hosts will raise prices after your initial contract ends, which means you end up paying more on all fronts.
Ultimately, you should look at free domains as an additional perk when looking for a web host. If you base your decision solely on the providers that offer free domains, you might end up not entirely happy with their service.
Conclusion 🧐
If you're wondering how to get a free domain name, the real answer is that there are no permanent ways to do it. You'll find some registrars that offer specific TLDs for free, but they're typically options that don't look professional or that include showing ads as part of the deal.
What you can do is use a free subdomain name while deciding whether or not to register a domain if your web host offers that option. Some web hosts will also offer free domain registration as part of their signup perks, but you'll need to pay for it after that first year ends.
Do you have any questions about how to get a free domain name? Let's talk about them in the comments section below!
Free guide
4 Essential Steps to Speed Up
Your WordPress Website
Follow the simple steps in our 4-part mini series
and reduce your loading times by 50-80%. 🚀
Free Access