Hello WordPress people, we are back with another edition in our Pirate Interviews series! Today, you'll hear from Adrian Spiac of TranslatePress about what it takes to build a product that sells and the key steps toward gaining users' trust.
We chatted with Adrian a few months ago at WordCamp Bucharest, the 3rd consecutive edition of our local event. During the one-day conference, we had the chance to chat with a few people, one of them being our former colleague, Andrei Lupu, who shared with us his love for Gutenberg. Check out this particular interview here or explore more via our Pirate Interviews dedicated category.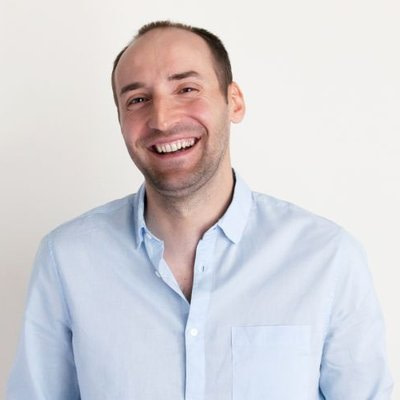 We've known the guys at TranslatePress for quite some time but I personally managed to talk with them in person only last year at #wcbuc. Adrian was very open and happy to reveal a few insights into their own business growth strategies and their flagship product, the TranslatePress plugin – which you may have heard of before.
Actually, Adrian is the man good at everything, even at web development. When he's not coding a plugin feature or planning the next marketing idea, he's competing at fishing contests. I mean, "competing" is too mild of a word… He left the National Spinning Championship in 2018 with the trophy in his hands. Though, we won't talk much about that in this Adrian Spiac interview. This is an entirely different story and we'd like to stick to WordPress matters for the moment.
So, this is Adrian talking about WordPress, TranslatePress, and marketing. You can either read the text version below or watch the video to the right; your choice. If you opt for video, make sure to open the whole Twitter thread to see all the videos.
Adrian Spiac Interview – On TranslatePress and How to Break the Ice in a Competitive Market
How did you get started with WordPress?
It was quite some long time ago, in 2009. I just graduated and met my partner Cristian in the last year, so we decided to start building a company together even though we had no clue what it was all about. And that's how we first got into WordPress. He was doing a little bit of freelancing on the side and experimented with WordPress, and that's how I was first exposed to WordPress.
Describe the Romanian WordPress community in one word.
You're a product marketer. Which 3 strategies always prove to work when you want to promote something?
I would say I'm a juggler, I do a little bit of everything. Mostly, I like writing code but yeah, I do marketing as well.
First, the product needs to be super easy to use. It's not really a marketing strategy, it's more of a development user interface strategy. The product needs to be really easy to use for people to be into using it, to give you feedback so you can build upon it.
The second one would be to do something different or do in a completely different manner something that already exists (we know that there's a lot of competition and a lot of solutions in the WordPress space). I think the key is to do something different than what's done before or do something similar to what's done before but better.
I don't know… write content, get to your users, tell stories, grow an audience, make them use your free version, get a lot of email subscribers, and so on.
You guys make a lot of plugins, but why did you develop TranslatePress?
Yeah, we have multiple products that we developed. Basically, we started as a web development agency, we did a lot of WordPress development and consulting and we also built a lot of multilingual sites using many of the existing solutions.
We felt they lacked a lot of user-friendliness and, because we constantly received requests from our clients and users ("How can I change this?", "This is not working so well", "How can I translate that?"), this sort of back and forth was exhausting. So we decided to build something that doesn't have all the features in the world but it's really easy to use and intuitive.
What TranslatePress does is to basically allow you to translate all your site content directly from the front-end in a visual interface similar to the WordPress Customizer. So you just select a certain string and translate it. As simple as that.
The translation plugin space is competitive, but you have managed to carve out some space for yourself. How did you do this?
Yeah, it's true, it's a competitive space; not just the multilingual plugins but the plugins space in general and the themes space… I'm sure you know this. I think we started by building a really powerful free version. Because our main focus was to put this in the hands of as many users as possible, get feedback, and build upon it.
So I think now you need to provide a really good value with your free version and by that, you will get the value and some of them will also upgrade to the paid plans.
We also started talking with people more, we started marketing more, we started attending events. Actually, getting to know some of our users and getting face-to-face feedback to understand their needs better.
What advice would you give to other developers in tough markets?
I think this one: build something different or build something which already exists but make it better. And offer something for free so you can get user feedback, have users test your product – and build upon that.
That sums up our Adrian Spiac interview. If you have any questions for him, please leave them in the comments section. Also, if you have any suggestions for who we should talk to next, feel free to give us some names, as well!
Free guide
4 Essential Steps to Speed Up
Your WordPress Website
Follow the simple steps in our 4-part mini series
and reduce your loading times by 50-80%. 🚀
Free Access