Hello and welcome to a new edition of our monthly interview series! In this one, we're talking with Sunita Rai – the leader of the marketing team at ThemeGrill. We'll talk about marketing (obviously), business, and WordPress. Enjoy!
Before hearing from Sunita, make sure to read our previous interview with Pavel Ciorici, the CEO of WPZoom. Moreover, if you are in the mood for more discussions with professionals from around the world, you might find our full collection of interviews useful.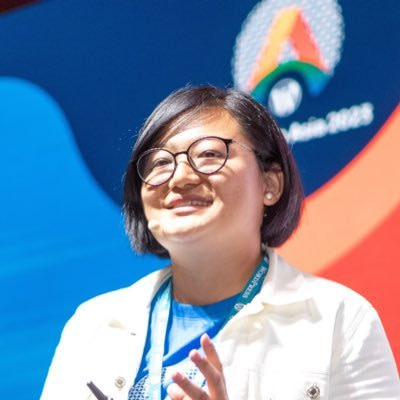 I have personally known Sunita for many years, and even though we have never met in person, it's always been a pleasure to collaborate and chat with her online.
If you've ever heard about ThemeGrill before, chances are that Sunita somehow had a hand in it, because she's the marketer behind the company's success. They are the makers of popular WordPress themes like Zakra and ColorMag.
Sunita's professional activity is not limited to marketing. She likes to help organize WordCamps, write content, speak at WordPress events, and teach people new things. She says her career in WordPress started as a coincidence because, at the time, she didn't know she was applying for a job in the WordPress community.
Let's get the full story from Sunita:
Sunita Rai Interview – "Just Start. Don't Wait For the Right Time and Resources. If You Have a Unique Idea to Help People With an Existing Problem, Try It"
When and how did you start working with WordPress? Is there an interesting story here?
I started working with WordPress in May 2015 by coincidence. Yes, a nice coincidence. 🙂
I'm a Social Science student, and I was pursuing my Master's degree in Sociology at that time. Along with my college, I was also teaching Social Studies at a school in Kathmandu. I had a long career as a school teacher in different schools throughout my Bachelor's degree and Master's degree first year. Those were hectic days; hence I wanted a change, a less time-demanding job to give me more time for my studies.
Right then, I saw a vacancy notice for a 'content writer' on a job portal. I didn't know what to do in that role, but I applied. I went for the job interview, and they asked me to write something like 'best places to visit in Nepal.' After a few days, I got a call and got invited to the job!
See the coincidence; the company turned out to be a successful WordPress development company at that time, Access Keys. They had popular WordPress themes like AccessPress Lite and AccessPress Mag, but no one to market their products. Hence, they hired me. I learned WordPress right there at my job, and that's how my WordPress journey began.
My mother says that our life is a combination of some coincidences and some conscious efforts. I cannot say what percent each contributes, but coincidences have definitely shaped my life. And this one was a good coincidence that happened to me.
What's your favorite/must-have WordPress plugin, and why?
For a content creator, it's an excellent topic for a piece of content. I could write a whole article on this. Haha.
For now, I'll name two plugins – one my current favorite and one must-have plugin.
My favorite plugin now is Masteriyo, a WordPress LMS plugin to build and sell online courses. It's a product of ThemeGrill, where I currently work. My first impression of the plugin was that it's straightforward and anyone can use it confidently.
Many plugins in WordPress offer great features, but they turn me off instantly due to poorly designed user interface, lots of ads, and lazy speed. Masteriyo solves all of those problems with React JS integration and clean design.
We're currently using the plugin to power our employee training site. We have built online courses for onboarding new team members, training them about our products, and answering the most asked questions.
Now, let me share my must-have plugin; it's Yoast SEO. An SEO plugin is essential for every content creator, and Yoast has been my favorite since the beginning. It offers simple yet best features to optimize WordPress sites. It's straightforward and not stuffed with too many features. That's what I like most about this plugin.
There are now great alternatives to Yoast, like Rank Math, All in One SEO, and SEOPress. In fact, we're using Rank Math on some of our websites. But Yoast SEO is still my personal favorite as I believe it has done everything just right, nothing more and nothing less. My personal opinion, though.
How do you define "being successful"?
Well, it's a difficult question. I think the answer can be just one word or one billion words. And can differ for each individual, group, or organization.
For me, "being successful" means "being able to help others." As an individual, did I help any other person do better? Did I help anyone to solve their problem?
I think that's all it matters in the end. Wealth, reputation, and achievements are all relative. So, the impact we can make in the lives of others is what should be the marker of success.
For example, we all can help our family members and co-workers in everyday work. Or you can help someone go to a WordCamp.
Similarly, as a business, you can help people solve a problem they are facing. If they are happy with your services, then it's your success. Customer success is a real success for businesses.
Our personal/business achievements matter, but we should also make big/small contributions for the overall good of others.
What's the no. 1 thing a new business entering the online space should do?
There are many things, so I cannot say what the no.1 thing is. Also, I'm not an entrepreneur, so I'm not the right person to answer this.
But since you asked, my only suggestion is 'just start.' Don't wait for the right time and right resources. If you've got a unique idea that you believe will help a group of people with an existing problem, then you should try it. I think trying, learning, and trying again are the obvious steps in building a business.
Many ideas go wasted because people are afraid to try. Without trying, you wouldn't even know whether your idea works. They say, "risk is better than regret." So, put in your humble efforts and start it.
For example, in the WordPress industry, some people say that its market is at the point of saturation. And there are no opportunities for new businesses. But you'd be surprised to see many new companies popping up yearly, making billions in dollars. So, I can only say, 'trust yourself and give it a try' if you truly believe in your idea.
What's an instant turn-off for you when you read content online?
An old date showing the content was written long ago and not recently updated. My instant response to such content is to press the exit button. Similarly, an introduction section that's unnecessarily long with an over-stretched description makes the content boring, and I cannot continue reading.
In addition, I'd like to add one more point here. An overly stuffed page with ads, banners, links, and congested content is an instant turn-off. Mostly, I close such a page instantly. What's worse is an untimely popup that appears when I start reading content. User experience is vital for content websites also.
You are not a marketing professional if you…
Are not curious. Curiosity is what makes a marketer.
What do you think is the most efficient way to market a WordPress product at this moment?
We need a holistic plan to market a WordPress product at this moment efficiently. The market is competitive, and we've already seen brilliant products here. So, we cannot rely on one marketing channel or strategy. We should instead think of a comprehensive marketing plan that connects one goal with the other.
For example, let's say you plan to do content marketing. But don't limit yourself to blogs. Create content for multiple channels like YouTube, social media, email, etc. Optimize your content for SEO but don't over-optimize.
Just make sure your content can connect with people and their real needs. Put in your honest efforts to help people with your product, and tell them how your product solves their problem and what benefits they get.
What type of content marketing has proven to be the most effective for your business so far?
Blog posts, mainly. That maybe also because we've invested the most in blogging.
We have a blog on every product website where we regularly publish articles on various topics useful for our product users and general WordPress users. We aim to help people succeed with their WordPress website in relation to our product or any other service on the market. The most common post types are how-to WordPress tutorials, listicles, and informational content.
Through our blogs, we have successfully driven a good amount of organic traffic to our website. Some of whom ultimately became our product customers. Also, we have helped our existing customers with our step-by-step guides to set up their online business with WordPress.
Although our primary focus has been blog content, we are also working hard to bring quality content in other forms, like videos and email newsletters.
What is driving you to keep doing what you're doing? What's your personal mission?
The WordPress people! Yes, I mean it. I find people in WordPress, whether in pure business or community mission, all of them incredible. Most of the time, they are happy and motivated whether I meet them online or at in-person events like WordCamps! I really enjoy the vibe here.
The other question seems more important to me. My mission at the moment is to make an impact through my day-to-day job, which is to train fresh graduates for WordPress marketing roles. We run internship programs for content marketing jobs where we train fresh graduates and students using our in-house resources. Some of them join our team in junior positions and later take leadership positions.
I have been a teacher for a long time and still enjoy the job in one form or another. Working with young people has additional benefits too. Their energy is infectious.
That sums up our Sunita Rai interview. If you enjoyed it and want to learn more, please leave your comments in the section below. Also, if you have any ideas for who we should talk to next, feel free to share your suggestions with us!
Free guide
4 Essential Steps to Speed Up
Your WordPress Website
Follow the simple steps in our 4-part mini series
and reduce your loading times by 50-80%. 🚀
Free Access