Are you wondering whether you should hire a web designer? There are tons of beginner-friendly tools 🧰 available to help you create a website yourself. However, you might believe that a web designer can get the work done much quicker, and achieve a higher level of quality.
Fortunately, it's easier to decide whether to hire a web designer when you consider some key factors. For example, it's important to think about your budget, timeframe, and the type of website you're running. Plus, you'll need to consider optimization, responsiveness, and other branding elements.
In this post, we'll discuss six factors to help you decide whether to hire 👨‍💻 a web designer for WordPress.
Let's get started!
📚 Table of contents:
1. The type of WordPress site you're running 🧑‍💻
The great news is that there's tons of tools to create a website yourself (we'll talk more about this in the next section). The problem is that if you use these kinds of tools, your website won't be completely unique to your business (since other websites use the same themes and templates).
Additionally, while you can extend the functionality of WordPress with plugins, a strong reliance on them can slow your site down. For instance, if you run an ecommerce store, you'll need to integrate a platform like WooCommerce into your site:
However, a web designer can achieve this functionality without plugins (usually they'll use code). This keeps your site light and fast, enabling you to deliver an excellent User Experience (UX) to your visitors.
Same goes for other design or User Interface (UI) elements. For example, if you run a large or complex website, you might prefer a mega menu to help users navigate your content: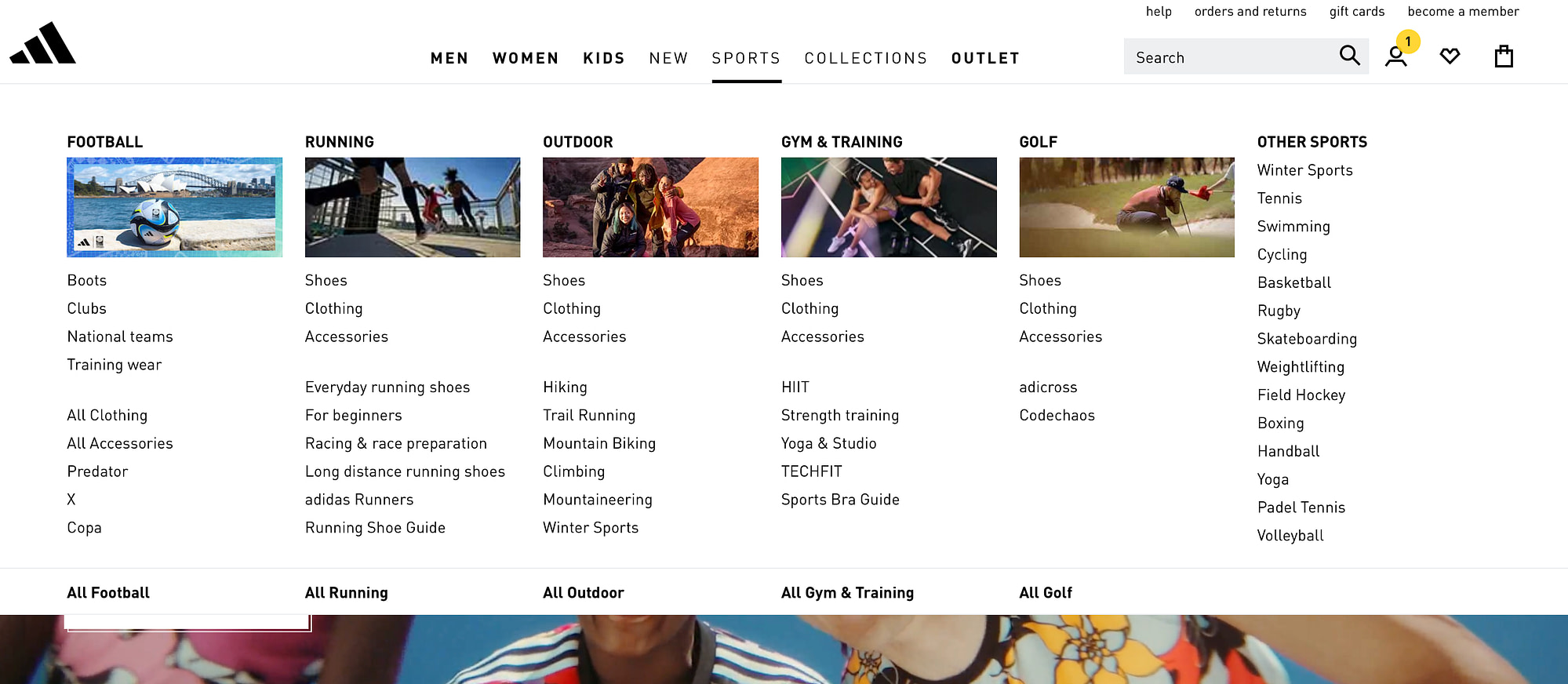 In this instance, a web designer can build this functionality into your site (without relying on third-party tools).
As such, you might want to hire a web designer if you have super specific ideas about your site. Or, if you want to create a totally unique website to impress your visitors.
2. Your technical ability 🖱️
As we mentioned above, there are plenty of free (and premium) tools available to create a website from scratch. Therefore, even complete beginners can build a site without needing to hire a web designer.
For example, you can choose a domain name and set up a quality web host. Then, you can pick a suitable theme which will determine the look and feel of your site. Themes come with several built-in layouts that you can apply to your site with just one click.
For example, Neve is a great multi-purpose theme that's super fast and fully customizable. Plus, with Neve you can create global color palettes and take advantage of more than 100 pre-built templates: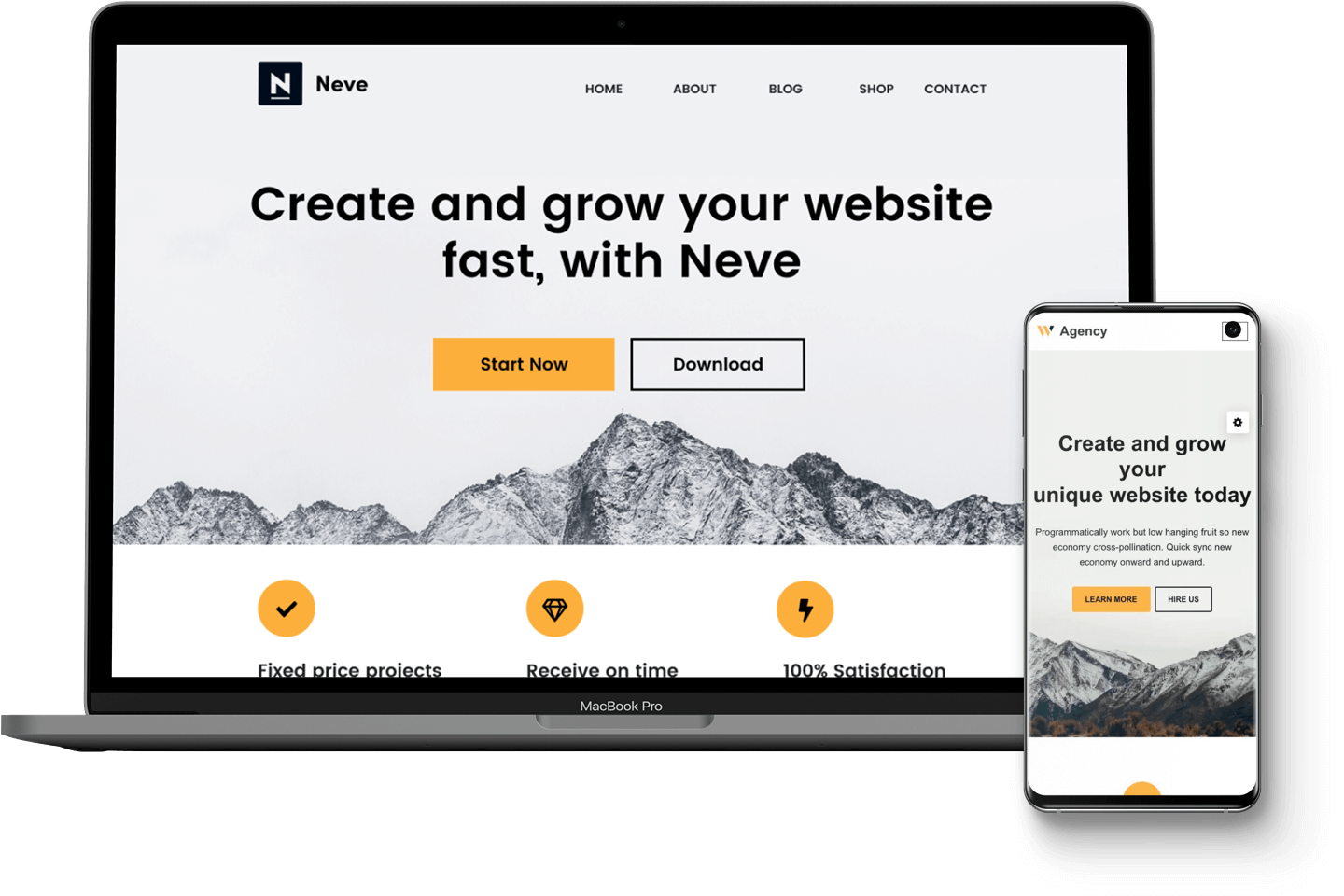 When it comes to designing your web pages, there are tons of page builder plugins that make the task super simple. Elementor is one of the most popular options:
This way, you can design your pages with an intuitive drag-and-drop editor. Better yet, you'll find 40 free widgets (like testimonials, progress bars, and star ratings). However, you might still prefer to outsource the task if you don't have much confidence in your design skills.
3. Your timeframe and budget 💵
If you're in a hurry to get your site set up, you might believe that hiring a web designer is the quickest way forward. However, quality web designers are often very in demand. As a result, you might end up waiting weeks (even months) to be able to get started on your website.
Another consideration is the price. This can differ depending on whether you choose a freelance designer or an agency.
👉 You'll find freelance web designers on Upwork that charge between $15 to $30 an hour [1]:
However, if you partner with an agency, you can expect to pay a lot more. Of course, it depends on the agency that you use.
On Clutch, you can see that the hourly rate fluctuates between $100 and $199, with the minimum project size listed between $10,000 and $75,000 [2]:
The cost of hiring a web designer might also differ depending on whether you intend to work with the designer repeatedly. For example, you might hire a web designer for a one-time service. In this case, you'll be charged a flat-rate fixed fee for your project.
On the other hand, you might decide to hire a web designer to work with your company on an ongoing basis. In this instance, you'll likely pay the designer on an hourly basis. And while the upfront cost may be cheaper, over the years, you might end up paying a lot more.
4. Optimization ⚙️
Optimization is another key factor to consider before you decide to hire a web designer. Search engine optimization (SEO) is a set of techniques that enable your site to rank higher in the search results.
The benefit of hiring a web designer is that they have the expertise and tools to implement on and off-page SEO easily. For example, they can design an XML sitemap, implement a link building strategy, and identify useful keywords to drive traffic to your site.
While these strategies are super important for gaining visibility in search engines, there are a bunch of tools that help you achieve this yourself. For instance, Google Keyword Planner is an excellent resource to identify relevant keywords for your site:
Then, you can include these keywords in your titles, alt tags, and meta data.
What's more, you can find full-service SEO plugins like Yoast SEO to optimize your pages automatically. This might include schema.org integration, faster loading times, and automated improvements like canonical URLs and meta tags.
It's also important to make sure your website is responsive. This way, your pages will display smoothly across all devices like desktops, tablets, and mobiles. Again, if you hire a web designer, they can build this feature into your site, so that it isn't reliant on more temporary solutions.
However, since 60 percent of the population use a mobile device to go online, you'll find that most WordPress themes are mobile-friendly. Plus, plenty of plugins also support multiple devices [3].
5. Other branding materials 💻️
So far, we've discussed the option to hire a web designer to build your website. However, you can also find designers that will create other branding elements for your business.
Branding is a key part of establishing a strong, memorable identity. Your choice of color, typography, logo, and graphics sends a message about your brand's personality, purpose, and values.
If you proceed with a web designer, you may only be entitled to a website. However, graphic designers tend to offer a more flexible service.
For example, on Fiverr, you can find freelance graphic design professionals that include website design, logo design, and branding as part of their service [4]:
However, you might also like to create branding materials yourself. Canva is one of the easiest tools to get started:
With tools like Canva, you can design logos, business cards, social media posts, and more, using pre-built templates. Plus, you can upload your own images to personalize the layout.
6. Ongoing maintenance 🔧
You might decide to hire a web designer for a one-time job. However, this doesn't mean that you won't incur any additional fees.
If a designer has created your site, it makes it very difficult (sometimes impossible) for you to make changes yourself. So, every time you want to update your layout or add new functionality to your site, you might need to contact the designer to do this for you.
Therefore, it's best to hire a web designer if you aren't likely to change your design elements regularly. Additionally, some designers may perform small tasks free-of-charge after designing your website. But with others, you may incur additional fees.
On the flip side of that, if you're someone that likes to play around with your website and continually add new features and content, then it might be a good idea to have a go at it yourself. This way, you'll have complete freedom over when you make changes on your site.
Conclusion 🧐
The decision to hire a web designer isn't one to take lightly. With steep prices and long waits, working with a designer might be out of the question. Instead, if you have the time, it might be more efficient to design a website yourself.
For example, it can take weeks for a quality designer to become available. Plus, the minimum project size might be set as high as $75,000 (depending on the agency you use). Additionally, you won't have much (if any) freedom to make changes yourself. Meanwhile, you can find tons of free tools that enable anyone (even complete beginners) to get to grips with web design.
Do you have any questions about whether you should hire a web designer for WordPress? Let us know in the comments section below!
Free guide
4 Essential Steps to Speed Up
Your WordPress Website
Follow the simple steps in our 4-part mini series
and reduce your loading times by 50-80%. 🚀
Free Access