Get interactive maps on your site
Why Use Intergeo Maps?
Simple to install
Responsive and intuitive
Works with all themes
Easy-to-use visual builder
Multiple locations & markers
Add maps via shortcodes
"We recently needed to overhaul our website and bring it into the future and Themeisle provided all the resources we could have ever imagined. Whenever we ran into trouble or had a question, the ThemeIsle support team responded to every email and was able to direct us to the answer right away. We absolutely love Themeisle at ASD!"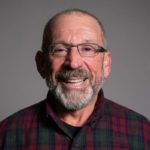 Neal Newman – academyselfdefense.com
Top features
Here Are the Main Features of Intergeo Maps Plugin
Easy-To-Use Visual Builder
You can create your map with an easy-to-use visual builder. It lets you customize everything about your map and pick the elements you want to add to it.
Shortcode Embeds
Create a Google Maps embed with a shortcode. All you need is an address, and you can add a custom Google Maps block to any post or page.
Set the Size of Your Map
Everything about your map is fully customizable. Width, height, zoom level, whatever you need to adjust, you can!
Multiple Locations and Markers
Your custom map can highlight the exact spots you want it to. This includes setting multiple locations, or even custom map markers for added clarity.
Curious?
See Intergeo Maps in Action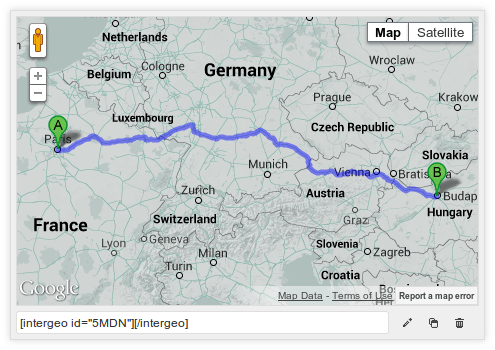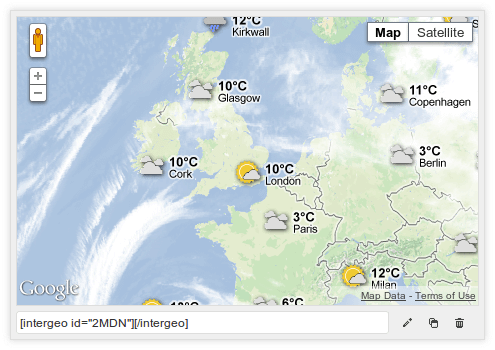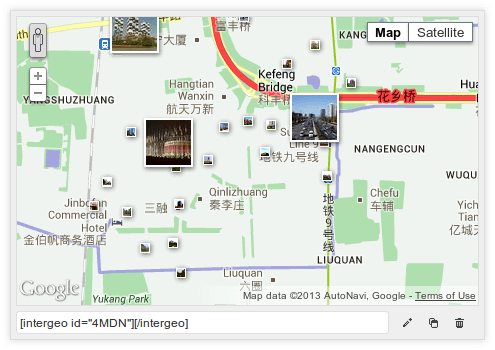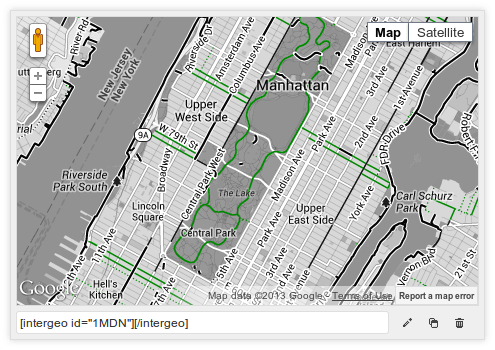 Last updated: 1 month ago
ASK A QUESTION
Frequently Asked Questions
Is there a Pro version of this plugin? The pro version of Intergeo Maps has been retired and is not scheduled to receive new features going forward. Only security updates and critical fixes will be provided.
How to get support? Support for Intergeo Maps is provided via the official forums on WordPress.org.
Where can I download Intergeo Maps? You can learn more about the full feature list of Intergeo and download it directly from WordPress.org. Click here.
Are there any other good map plugins out there? Alternatively, you can also pick from some of these excellent Google Maps plugins available in the market.
Still, have a question? If you have not found the answer to your question here, get in touch and we will be happy to help.
See also
Check out our flagship WordPress plugins
Collect the best content, automatically add it to your WordPress site. Display RSS feeds in posts and pages, using simple shortcodes or widgets.
Embed responsive and interactive tables and graphs, showcase your data and quickly customize it without any code.
The Swiss-knife plugin that helps you leverage the true flexibility of WordPress with all-purpose, custom content modules.
Join 471,039 Happy Customers
"I love Themeisle because they offer great support, they're always there to assist you and always solving whatever issue arises. I can't imagine asking for anything more from these people. All I need is already given."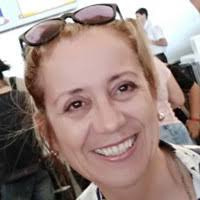 Soledad Manzi – drbreitfeld.com
"The set of customization options will help you give your website a personal touch, without overwhelming you with countless settings and options that you have to work through before you can get your site online."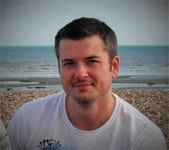 Joe Fylan
"Thanks to this plugin, we found an easy way to meet our requirements. It's easy to integrate into WordPress along with various custom designs and features. We highly recommended this plugin!"

Anand Khanse – thewindowsclub.com
"I want to give a big shout out to ThemeIsle. They have been so amazing in supporting me. Initially I didn't know anything about building websites but the team and the support I was given was incredible. They helped me not only to layout the site but also with the technical details, so I just wanted to say thank you and I would recommend ThemeIsle to anyone who is considering building their own website!"
Jason Szolomayer – 3dp4me.org