Struggling with how to change your WordPress language? In this post, we're going to show you how to do it.
The words "WordPress language" can mean different things, though, so we're going to cover a few different scenarios in this post:
If you already know what you want to do, you can click the links above to jump straight to those sections.
Otherwise, go ahead and read through the entire post.
WordPress language settings explained
For self-hosted WordPress, your default WordPress language is set based on the version of WordPress that you download (or the choice you make in your autoinstaller tool). For instance, if you navigate to WordPress.se, the WordPress download file provides a built-in language of Swedish. WordPress.org provides an English default.
It's important to know that there are two types of WordPress sites:
Self-hosted WordPress (AKA WordPress.org)
WordPress.com
Here's an explanation of the detailed differences. In short, self-hosted information is found on WordPress.org and requires you to find your own host for the site. As an alternative, you can go to WordPress.com to sign up for their hosting offerings and do everything through WordPress.
Both WordPress.com and WordPress.org sites have built-in settings for changing your primary site language. You can also adjust settings to show a new language for your user dashboard interface.
What about multilingual settings?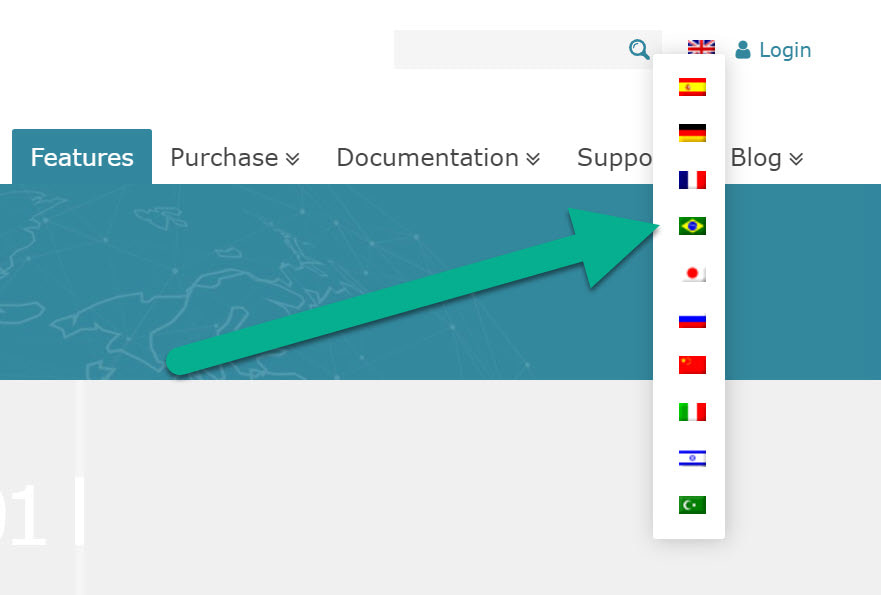 When we talk about "WordPress site language", we're referring to the default language of your site. It could be English, German, Swedish, etc. But your site still only has one language.
If you want to offer your site in multiple languages, as in the example above, you'll need the help of a multilingual plugin. We'll cover this scenario later on.
How to change a site's WordPress language
Modifying the frontend language for your site is done with native WordPress settings.
Keep in mind that you can only select one language (unless you use a multilingual plugin).
Modify the WordPress language for a self-hosted site
For a self-hosted WordPress.org site, go to your dashboard and click on Settings → General.
On the settings page, scroll down to the Site Language section.
Click the dropdown menu to view the long list of available languages. Select the one you want. For example, to change your WordPress language to German, you'd select Deutsch (German).
Make sure to click on the Save button to see the changes in effect. Now, if you look around your dashboard, all of the wording is in German.
Beyond translating the WordPress dashboard, WordPress also tries to automatically translate your theme's content on the front-end. Whether or not WordPress is able to do this depends on if your chosen theme offers translation files for your chosen language.
For themes at WordPress.org, you can check whether a theme supports your chosen WordPress language by clicking the link in the Translations section of a theme's WordPress.org listing.
Some themes might only offer partial translations. For example, you can see that our Neve theme offers mostly complete translations for a variety of languages, but you still might be missing a few items:
Note: Another result of changing the WordPress language is that now all of your site users with dashboard access (such as freelance contributors) have the option to switch between German and English.
Change the language for a WordPress.com site
If you're using WordPress.com, log in to your dashboard, then click on Manage → Settings.
In the General tab, find the Language heading. Click on that button to view the entire list of offered WordPress languages.
In WordPress.com the languages are organized nicely by region. Go to the right region and choose your language.
This action doesn't change the dashboard language in WordPress.com.
It also may have trouble translating your frontend text depending on your theme and plugins.
For instance, one theme I used switched the language to German for certain elements, while others remained in English.
Again, this depends on the specific theme that you've chosen and whether it offers translations for your chosen language.
How to set a preferred WordPress language for your user dashboard
For WordPress.org users, the previous method actually changes the dashboard and frontend languages. However, your individual users (like contributors) can choose their own preferred language.
For them to do so, they can go to Users → Your Profile.
A Language headline is provided in the user profile. Whatever the admin activated should show in the dropdown menu.
For this occasion, I've only turned on German and English as the admin. Therefore, my contributor only sees those two.
With user languages, users can have their preferred language when they navigate your dashboard.
And for WordPress.com…
A website hosted through WordPress.com has a separate setting for presenting your dashboard in a new language.
In your dashboard, find your Profile link in the upper right corner. It's a small picture icon.
Click on the Account Settings tab.
Scroll to the Interface Language heading and click to browse the offered languages.
For example, if you choose French, your entire WordPress.com dashboard will now be in French. Your other users can complete this process for their dashboards.
How to build a multilingual site with several WordPress language options
The built-in WordPress language settings let you:
Change the front-end language of your site.
Offer the backend WordPress dashboard in multiple languages.
But what if you want to offer your front-end site in multiple languages and give visitors the option to choose?
To achieve this, you need a WordPress multilingual plugin.
These plugins offer a dropdown menu that gives your visitors a choice as to which language they'd like to utilize. Sometimes they have features for automated IP detection, where the browser switches the language automatically.
The best WordPress multilingual plugins
For a more detailed comparison of these four tools, you can read our full TranslatePress vs Polylang vs Weglot vs WPML comparison.
Set your WordPress language with ease!
How you set your site's language(s) depends on your use case.
To change the default language of a site, you can use the built-in WordPress language settings. This will change the back-end dashboard language and also try to translate your theme and plugins if they provide the relevant translation files.
Users will also be able to set their preferred WordPress language from their profile.
On the other hand, if you want to offer your front-end site in multiple languages, you'll need to use a WordPress multilingual plugin. To set this up, we have dedicated tutorials for the following plugins:
Do you have any questions about working with different languages? Ask us in the comments!
Free guide
4 Essential Steps to Speed Up
Your WordPress Website
Follow the simple steps in our 4-part mini series
and reduce your loading times by 50-80%. 🚀
Free Access