Jaxon
Unlimited Ideas for Your Shop
Jaxon is a minimalistic full-site-editing theme, incorporating a selection of design patterns and multiple style options suitable for a variety of purposes such as e-commerce shops, blogs, small businesses, portfolio sites, and more.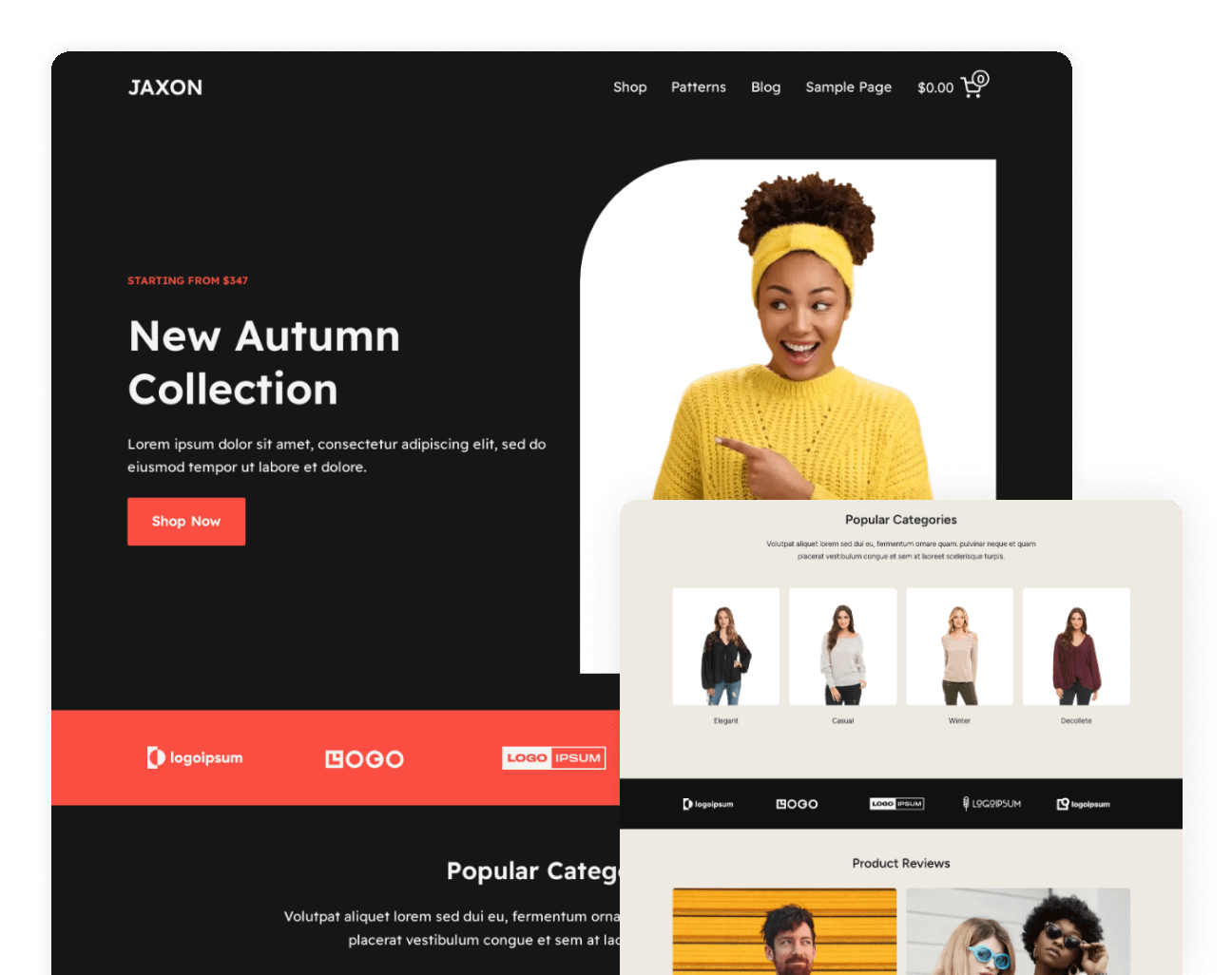 Unleash the Power of Patterns
Jaxon comes with a list of predefined Patterns specially designed for Shops, allowing you to create a consistent and visually appealing layout. With Jaxon Patterns, you can quickly and easily add professional-looking content to your site without having to start from scratch.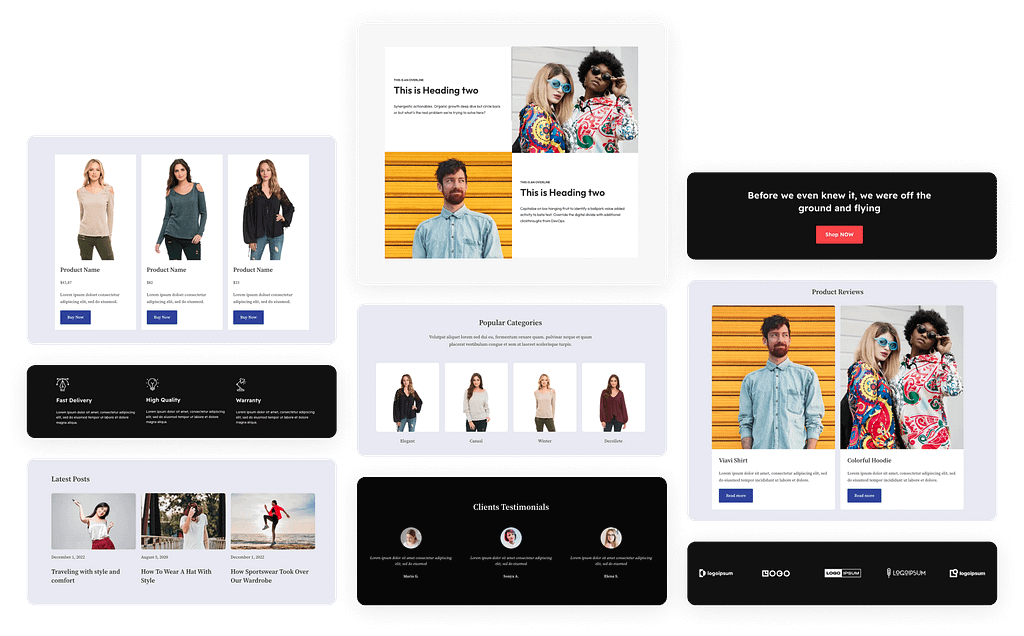 Global Styles
Leverage global styles to create a perfect color combination! These styles can help ensure consistency in your site's design and make it easier to update and maintain, while also improving performance.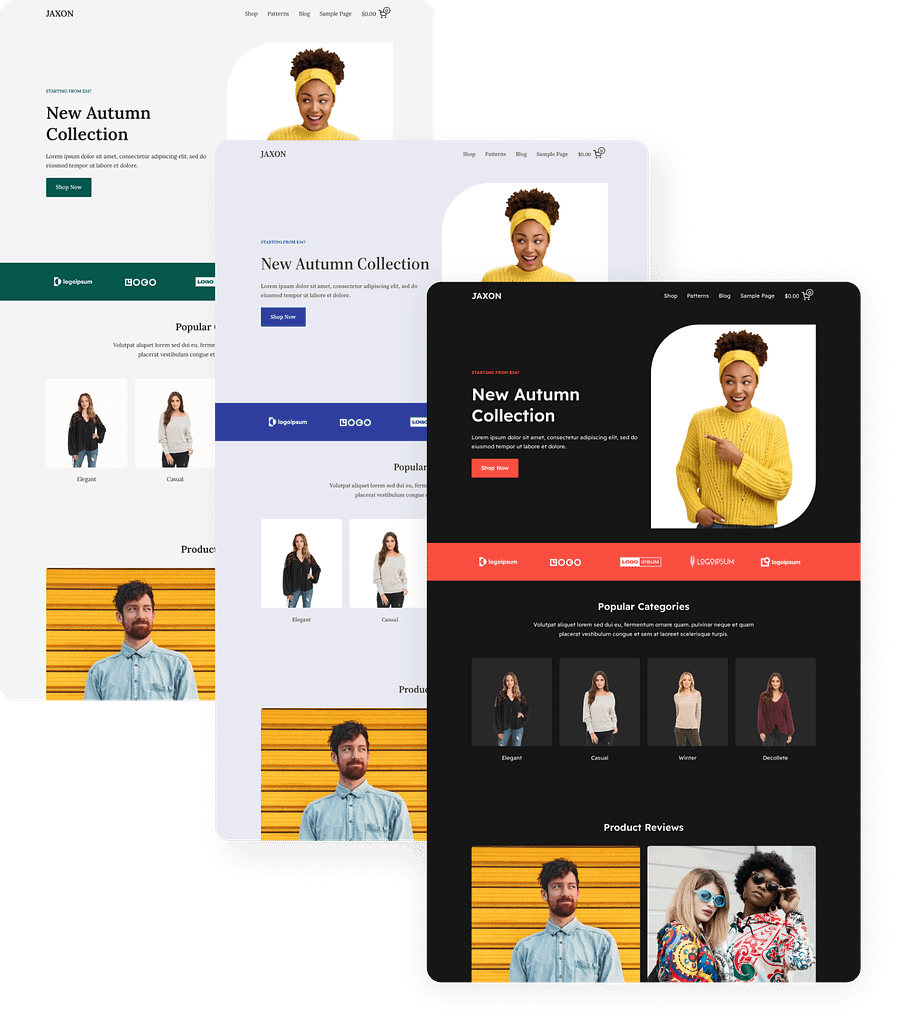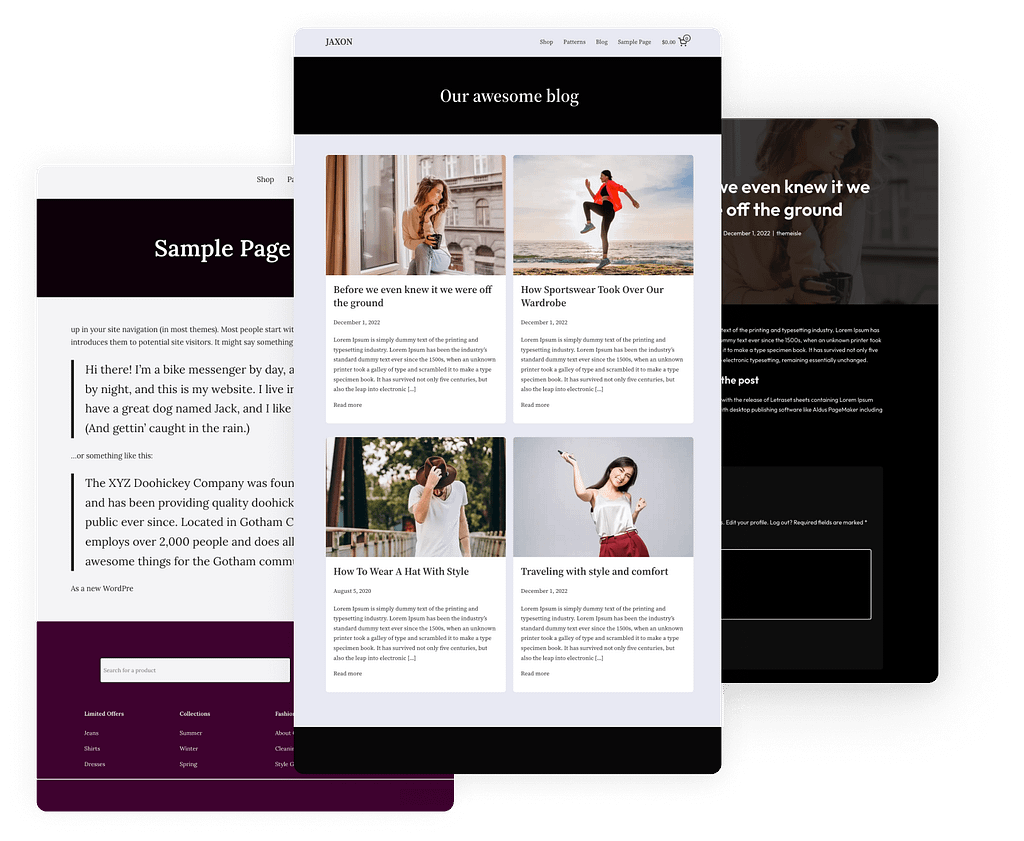 Page Templates
All the basics are covered with premade page templates that you can edit to fit your use case!