Make impressive logos instantly
Our Logo Maker makes logo design straight-forward.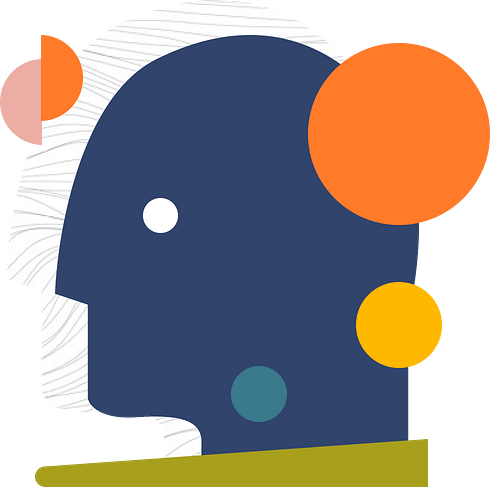 \
Start with one of our pre-made templates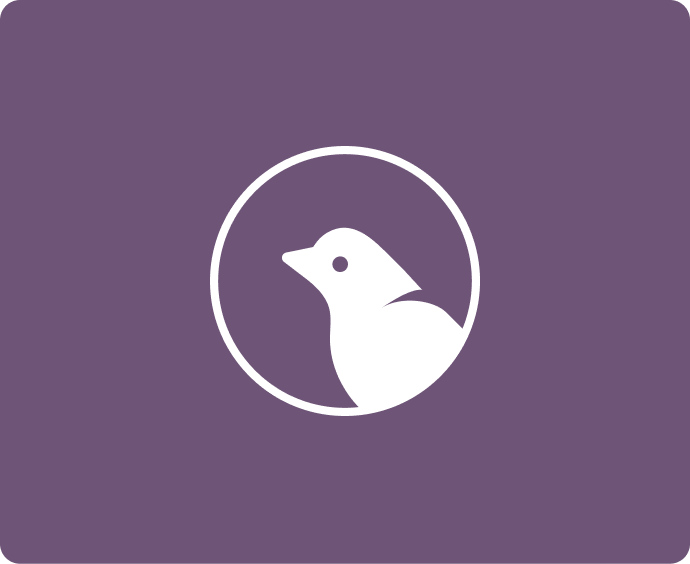 Easy to use
Step-by-step process
Your professional logo can be designed and downloaded in a few minutes, using our free logo creator.
Enhance your brand
Bring your personal style
Mix-and-match the pre-made templates with icons and color combinations to create your distinctive logo.
Logos for every platform
Design software not required
No fiddling with high-priced design software. You can download high-quality image files and SVGs of your logo ready for websites, social media, and merchandise.
Your Personal Graphic Designer
How to Use the Logo Maker
An easy, non-technical, and free guide to making a business logo for entrepreneurs and bloggers
Can you make a logo for your business on your own?

Yes! You don't need any technical skills to be able to create your own logo because there are free tools to help you get the job done. You might not get the pixel-perfect flexibility that hiring a professional designer allows for, but you'll still be able to create something that looks great.

The rest of this guide will be focused on the actual step-by-step process of creating your logo and customizing its content, typography, colors, and layout to get the perfect look for your business.
How to make a business logo – a step-by-step guide

Now, we'll show you step-by-step how to make a business logo using a 100% free tool. But before we get to the tool, you first need to think about how you want your logo to look.

1. Think about your brand aesthetic

Your brand aesthetic is the visual look or appearance of your site, which is designed to affect the behavior of your users.

Determining brand aesthetics is aligning your site design with your brand identity. For example, a university library site is likely to have minimal graphics.

In this step, think about the answers to questions such as:

Do you want a minimal logo or do you want a more busy design?
What colors do you want to use?
What typography do you want to use?
Do you want a heading and subheading? Or do you just want initials? What text do you want to include on your logo?

In the next steps, you'll be able to customize all of this information. But it's helpful to know what you're looking for before you open the tool.

2. Open the free Themeisle Logo Maker

Now that you have something to work on, it's time to start creating your business logo.

Although there a lot of logo makers to choose from, there are few free options (and many of the tools that advertise themselves as free force you to pay to download the actual logo file).

For a truly 100% free solution, we have an in-house logo maker to help business owners design logos.

To get started, go to the Themeisle Logo Maker and click on the Start Designing Your Logo button.

Next, enter the text for your business logo and write a slogan that best represents your site. For instance, if you have an online studio named BizDen, enter "studio" as the slogan text.

3. Choose a logo template for your business

This is where you will be using the brand aesthetic you thought about in the first step.

As soon as you hit the search button, the tool will give you plenty of logo templates to choose from.

Select which logo template best fits your brand by choosing from the available options.

4. Customize your business logo

A great advantage of designing your logo with a logo maker is that, as a business owner, you can directly put your vision on the logo tool. To help you do that, the Themeisle Logo Maker offers four different customization options:

Logo
Typography
Layout
Colors

Let's go through them…

Logo

You can choose from over 50 unique logo icons. All of these icons are designed to go along with a variety of niches.

Typography

Although the logo maker tool is pre-optimized for the template that you chose, you can still customize typography if you want. You can change the following via the typography section:

Text – You will still have the chance to change the logo/slogan text.
Font size – You can select anywhere between 12px to 46px for your logo.
Font family – You will get more than 30 fonts to choose from.

Layout

You now need to decide where you want your logo icon to appear:

On top of the text
To the left of the text
To the right of the text

The left side logo and right side text are more common among business sites. You will notice top-logo layout more on personal blogs, but there are no fixed criteria – you can select any layout you want.

Colors

Choosing a good color combination is one of the best ways to make your business logo more attractive.

You can change the background color to make the logo more vibrant, or the logo color to entice more people to your brand. The tool also gives you an option to select different colors for logo text and slogan text.

5. Download your logo

Once you are sure about the design, hit the download button in the top-right corner. You will have the logo ready in zip format.

The best part is, it will cover all the formats in high-resolution without any additional fees. Your logo zip file will have the following versions in addition to the default –

WordPress
Twitter
Pinterest
Linkedin
Instagram
Google Apps
Facebook
High-resolution wallpaper
Favicon
Transparent
How to start using your logo

Now that you know how to make an excellent business logo, it's time to launch your business website.

If you haven't built your website yet, we have plenty of guides to help:

Or, if you still want to make some tweaks to your logo, you can check out our tips on how to get a logo designed for your business.
Let's get started
How can you get people to recognize your brand immediately? Use the Themeisle Free Logo Maker to design a powerful logo today.