ShopIsle
Free WordPress Ecommerce Theme
A clean and elegant free WordPress theme for beautiful online stores.
Download now
Live Demo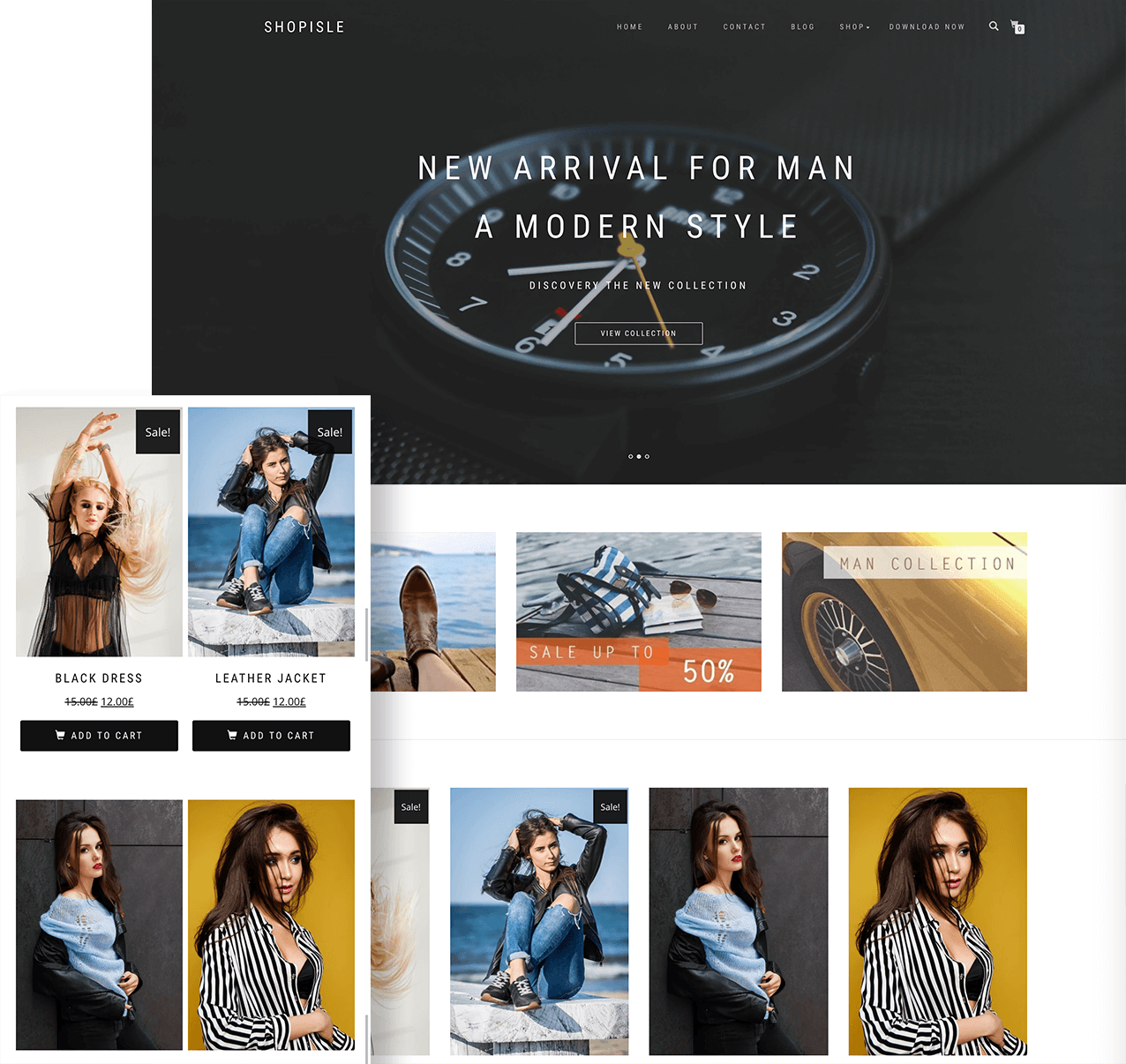 Reasons to download Shopisle
Why Shopisle is the theme for you?
Dedicated Support
30-Day Money Back Guarantee
"I like Themeisle's eye-catching template designs so much that I used them on two of my websites. They always update their plugins regularly, so I don't have to worry about my website appearance having issues. The customer service is pretty good too, which is most important when it comes to your online business. Thanks, ThemeIsle!"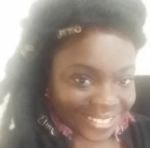 Janel Relifird – thebookclubreview.com
Read More Reviews
More Reasons to download Shopisle
Theme Features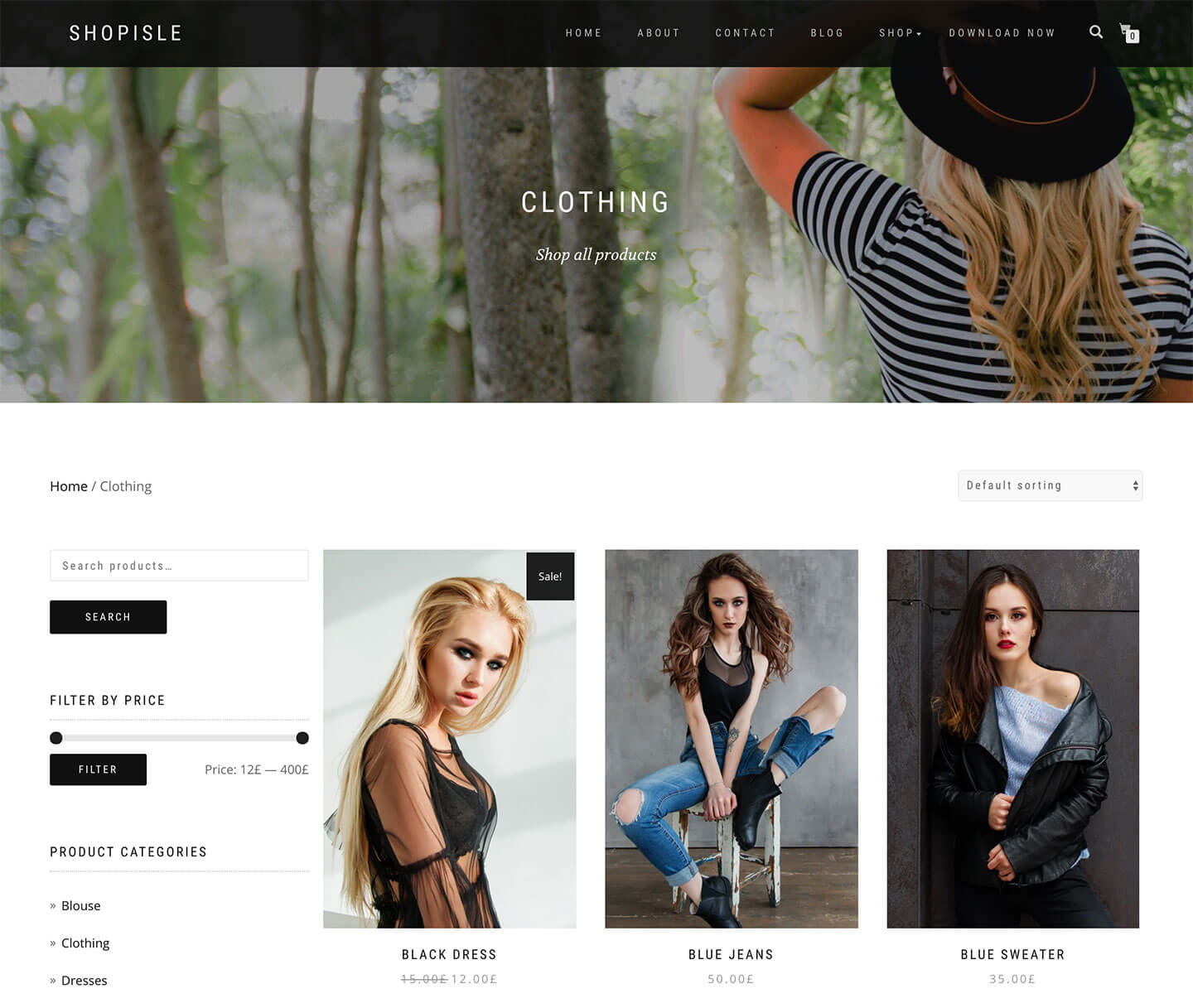 Create an Online Store
You can set up your online store in a matter of minutes. ShopIsle's neat and clean presentation will help your sales and make your store accessible to everyone. No coding skills required.
The Live Customizer in Action
Fine-tuning your website has never been easier. With Shopisle, you can customize the way your website looks, and see the changes in real time. You can adjust the colors, the design details and much more.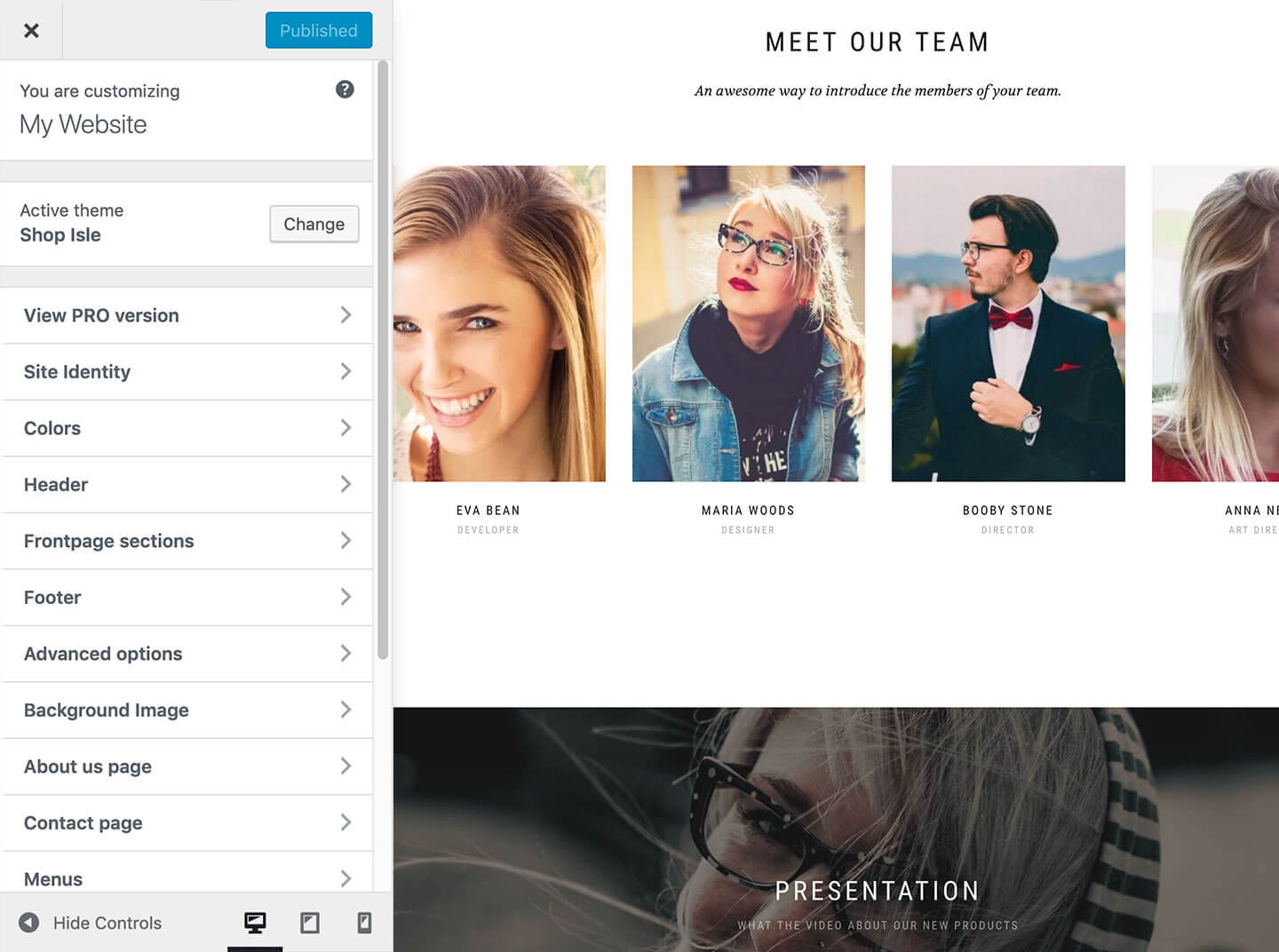 Works with your favourite Page Builder
If you want to create awesome-looking content quickly, what you need is a top-of-the-line drag-and-drop content builder. It just so happens that Shopisle comes fully compatible with the most popular free Page Builders.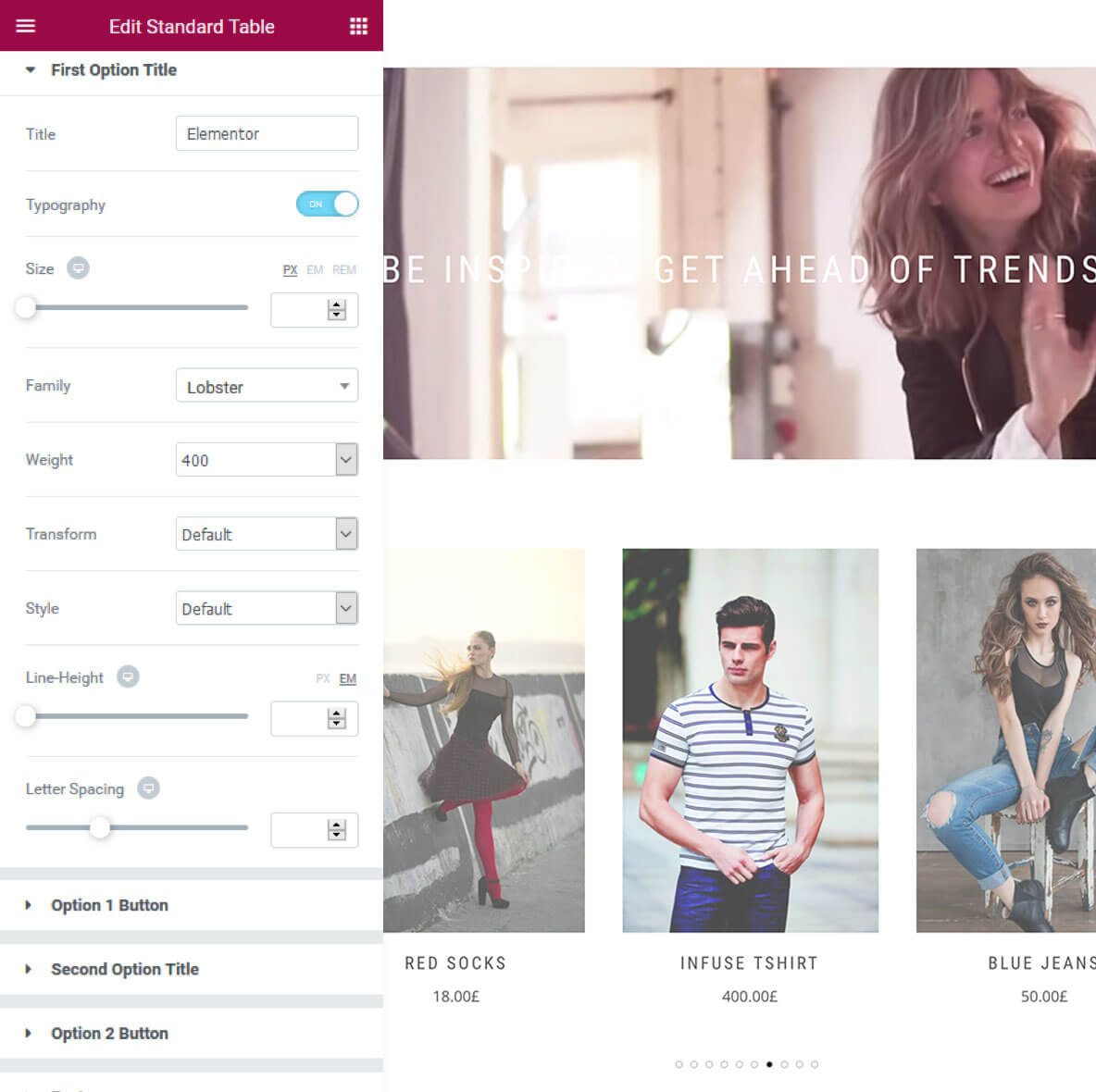 Take a test-drive and see for yourself!
Try a demo of the admin side and discover all the reasons why Shopisle is the best theme for you.
Standard Features
9 Reasons Shopisle Is The Theme You've Been Looking For
Translation & RTL Ready
So you're building a website that might not be written in English? No problem, this theme has you covered. Every element in this theme can be translated with free and premium plugins. Weglot plugin is fully supported. Plus, you can use any RTL language.
SEO Friendly
Search Engine Optimization is a must these days if you want your business to have a strong online presence. This theme comes with an SEO-ready structure, plus a clean and optimized source code. This basically means that Google will love your site.
Live Customizer
Fine-tuning your website has never been easier. With this theme you can customize the way your website looks, and see the changes in real time. You can adjust the colors, the design details, the order of sections, and much more.
1-Minute Setup & Demo import
Long story short, what this basically means is that, with this theme, you can get your new website installed and online in under 1 minute. No joke.
Custom Backgrounds
Image as background? Media slider as background? Video as background? It lets you do all. Just select the media you want to use as your background and you're done. No extra plugins required.
Optimized for speed
Optimize source code, compatibility with popular caching and minification plugins. This theme gives you all. Not to mention the ultra fast loading times that you get right out the box.
Mega Menus
This theme comes with a powerful, responsive, and user-friendly mega menu, making it easy to arrange and organize your submenu content. Plus, you have full control over the design and structure of your menus.
1-Click Updates & Fast Support
In short, we're going to take care of your site. It comes equipped with excellent support and simple 1-click updates. (And you get access to the docs, forum and video tutorials as well.)
Video Tutorials
Want someone to guide you by the hand through the entire process of building your website with WordPress? We have video tutorials for that.
Go Premium
Get ShopIsle Pro And Enjoy All Its Features
Annual
Lifetime
Personal
Best for single websites
---
ShopIsle PRO Features
1 website
1-Year of support & updates
Purchase
Purchase
Business
Best for a growing business
---
ShopIsle PRO Features
3 websites
1-Year of support & updates
Purchase
Purchase
Users love Shopisle
Join 471,039 Happy Customers
"I love Themeisle because they offer great support, they're always there to assist you and always solving whatever issue arises. I can't imagine asking for anything more from these people. All I need is already given."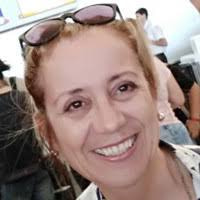 Soledad Manzi – drbreitfeld.com
"Thank you for creating a super easy solution for non-professional coders and for the excellent support. After interacting with other free and paid themes in the last 4 years I must say that Themeisle themes are the easiest to work with, customizable and wonders can be made into creating a wonderfully designed website."

Filios Sazeides – smileskates.com
Supported by Real People
ThemeIsle is a global remote team of passionate WordPress professionals delivering awesome themes and plugins for more than 471,039 users.

NEED A HAND? OUR SUPPORT TEAM IS HERE!
We Are Proud to Offer Fast and Reliable Support
Our Happiness Engineers are happy to help you get the best results from our products. No matter the question, we deal with it and don't leave you wondering what to do.
Large Knowledge Base
300+ Product Docs
200+ Video Tutorials
Support via Email
1 Business Day Reply
Priority Support
ASK A QUESTION
Frequently Asked Questions
Once you choose a plan, you get access to a specific number of websites to activate the product. After the license is active you will start getting security updates. Yes, subdomains count as an active website (this includes WordPress multisite). You can use the product on any number of websites owned by you or not. Keep in mind that you will only receive updates, support, and new features just for the websites with an active license.
No. When you upgrade to the premium version of a product you get all the PRO features and everything integrates seamlessly. The extra features will be added and your existing work will be there. If you're still worried, you can always back up your files.
With the annual subscription, you will have to renew after the first year if you want to continue receiving security updates and support. If you choose so at the checkout, you will be automatically renewed each year. Lifetime is a one-time payment, and as long as the product is maintained, you will get support and security updates.
Your product will still operate even if you cancel the automated renewal subscription for the yearly plans, but you won't get updates and support after the license expires.
The short answer is no. No matter the payment option the plans include the same features. It just depends on your preferences and how long you plan to use the product.
If you have not found the answer to your question here, get in touch and we will be happy to help.