Templates Cloud
Templates Cloud allows you to import from a large set of premade templates and also provides you with a way to store and reuse those templates across all your websites.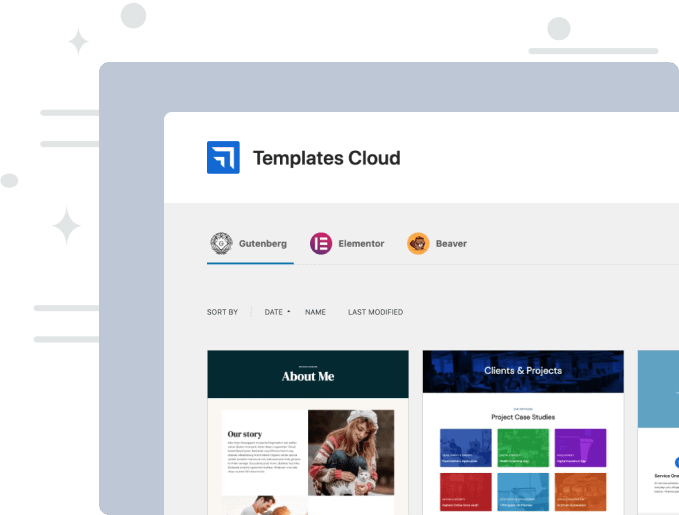 Manage templates from multiple page builders
Pages or posts created with Gutenberg, Elementor, or Beaver Builder can be saved to this library for later use. To find them on another website
Re-use templates across your websites
Using multiple websites? you can use your existing pages or posts to save time. Just make sure you use the same license key when uploading a template to another website.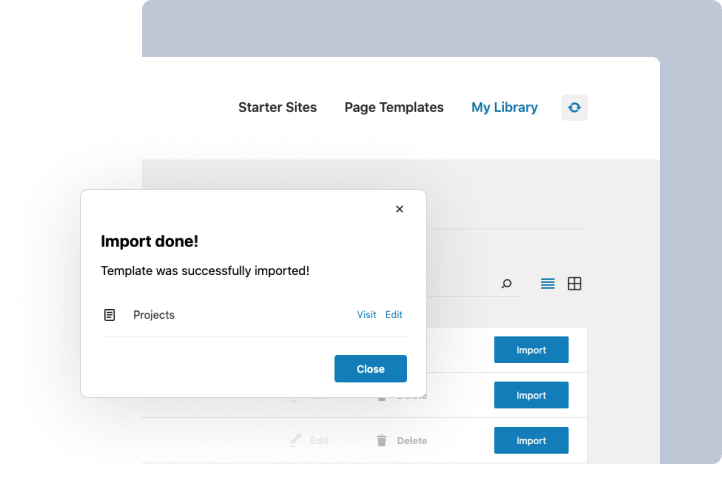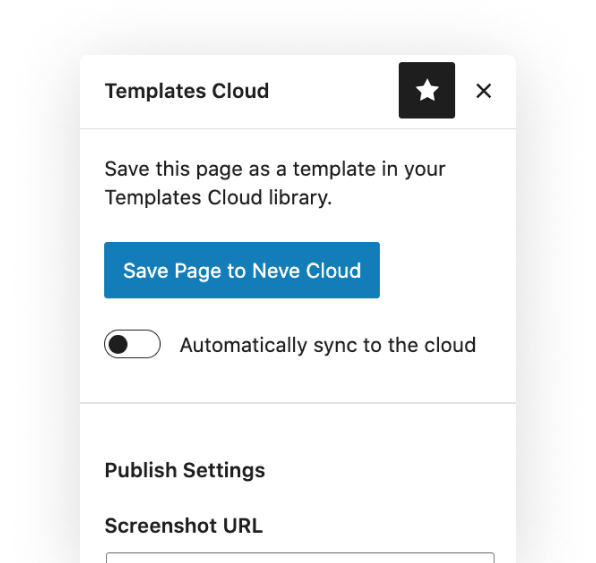 From patterns to Full Pages
You can save full-page designs and import them as a whole or just pieces of patterns to reuse later. This way, you don't have to re-create the same design over and over again—you just pull it up from your library!
Saving a template to the cloud

Saving the whole page
A page or post can be saved to the cloud by clicking on the Neve Cloud logo in the right sidebar and click the Save to Neve Cloud button.

Saving a block/section
It is also possible to save just a block to the library, by selecting it, click on the three dots, and choose Save to Neve Cloud.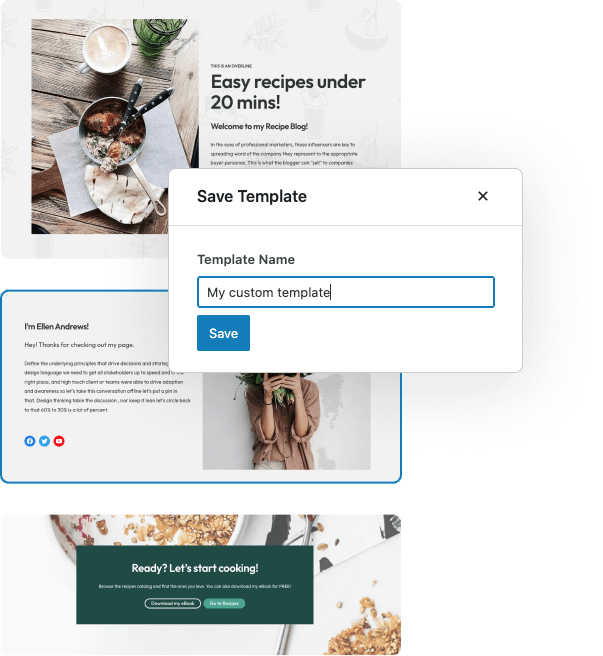 Templates you love are now
even easier to use.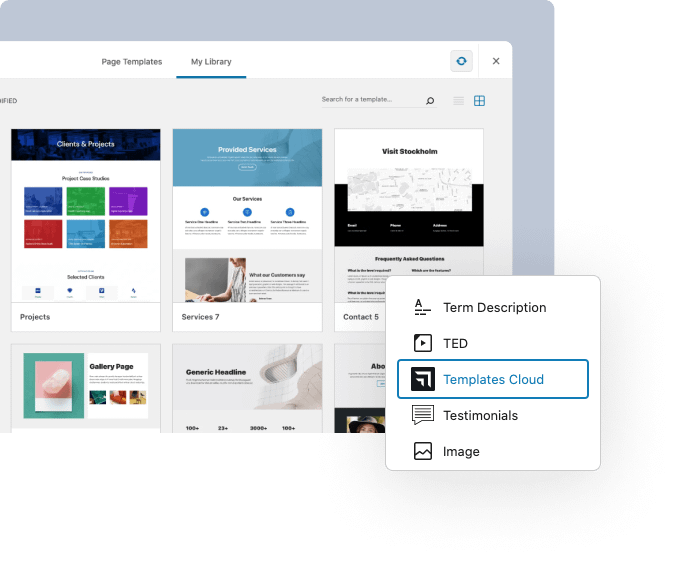 Easy Import
We've made it easy for you to import your templates from the cloud directly inside your preferred editor.
Another way to import the templates saved here is by using the Templates Cloud block for the WordPress editor
Try out Templates Cloud Today
Templates cloud membership
Get control of your designs and have them always ready with Templates Cloud service.
---
Sync Templates and Patterns across Unlimited Sites
Import Templates directly into Gutenberg or Elementor
Auto Sync Templates, Changes are Automatically Backed to the Cloud
Priority Support
100% Money Back Guarantee!
Purchase with peace of mind. If you find out that this plugin does not meet your needs, we offer a 30-day no-questions-asked money-back guarantee.