Build innovative layouts with Otter Blocks and Gutenberg
Otter is a lightweight, dynamic collection of page building blocks and templates for the WordPress block editor.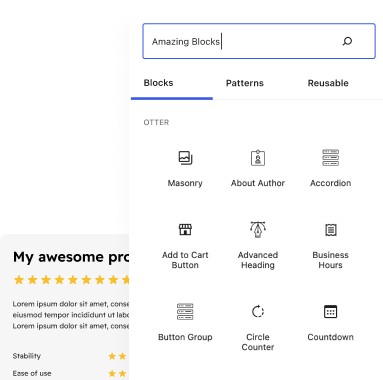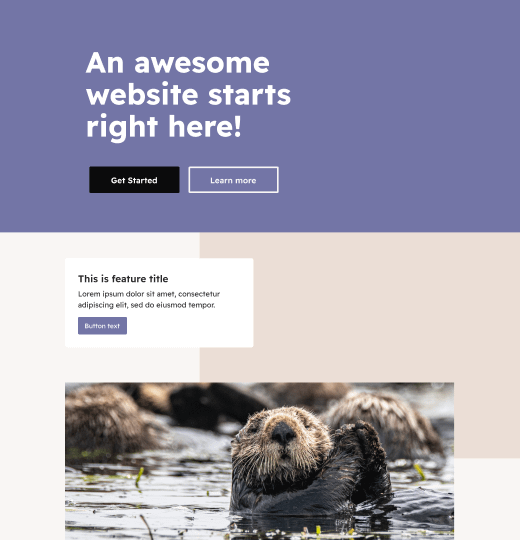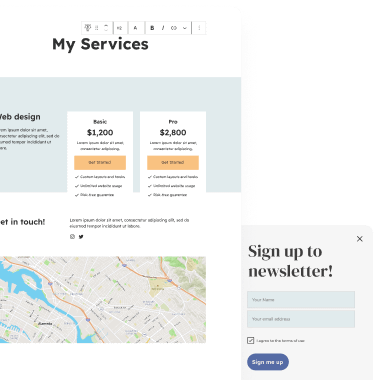 Trusted by More than 300K Happy Users
⭐⭐⭐⭐⭐ 4.8 Rating | 3,314,000+ Downloads
A Better Page Building Experience
Otter can be used to build everything from a personal blog to an e-commerce site without losing the personal touch. Otter's ease of use transforms basic blocks into expressive layouts in seconds.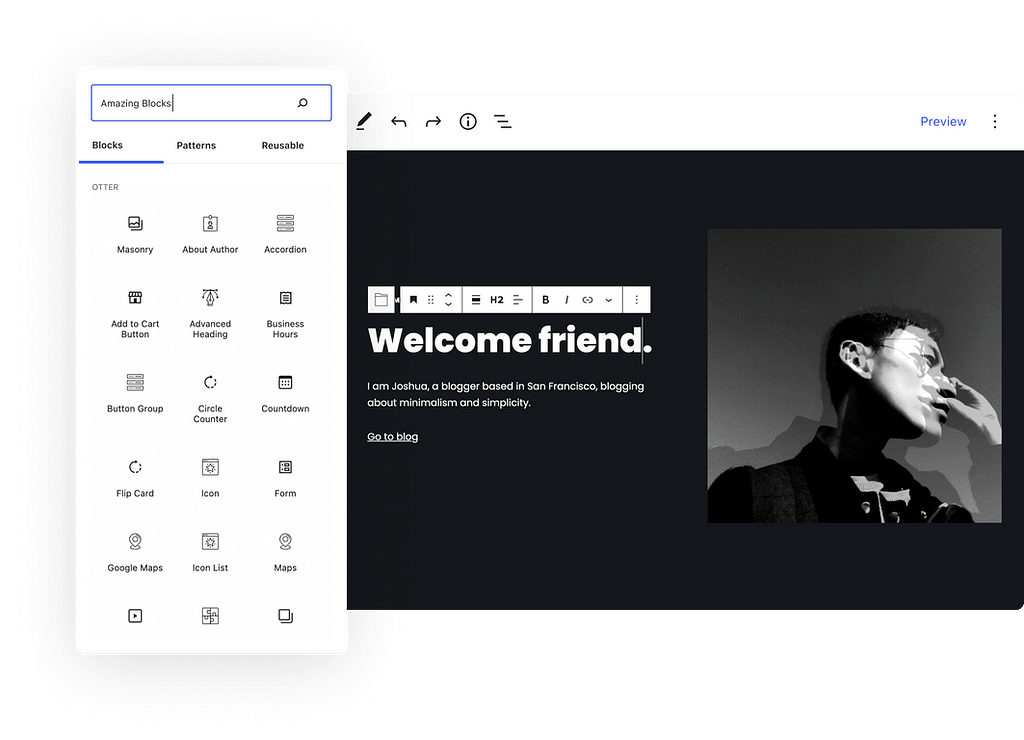 Innovative Blocks for the new WordPress era
Advanced Heading Block
Headings with more customization options, like the ability to change the font, highlight parts of the text and more.
Posts Block
Use this block to insert items from posts, pages and custom post types into the current page being edited.
Section Block
Create a responsive section with up to 6 columns that have advanced customization and style options.
Button Group Block
Easily create multiple buttons and show them vertically or horizontally based on the device.
Contact Form Block
Add contact forms on your site. Optionally, start generating leads by integrating them with Sendinblue or Mailchimp.
Lottie Animation
With Otter's Lottie Animation Block, you can display Lottie animations anywhere in Gutenberg.
AI Block
Craft content and forms effortlessly with AI. Share your ideas, and watch AI transform them into reality.
Add to Cart Block (PRO)
Drop an Add to cart button block for any WooCommerce product anywhere on the post or page that you're editing.
Pricing Block and Section
Use this block to quickly create beautiful pricing tables and sections for your services/products.
A New Collection of Patterns

A New Patterns Library, containing a range of different elements in a variety of styles to help you build great pages. All of your website's most important areas are covered: headers, testimonials, pricing tables, sections and more.
OTTER ADVANCED FEATURES
Powerful Features to Build Impressive Websites
Customize Every Block with Custom CSS
The Custom CSS feature makes it possible to directly customize the CSS properties of any Gutenberg block on the page. You can add media queries, change colours, and add borders all in one easy-to-follow area.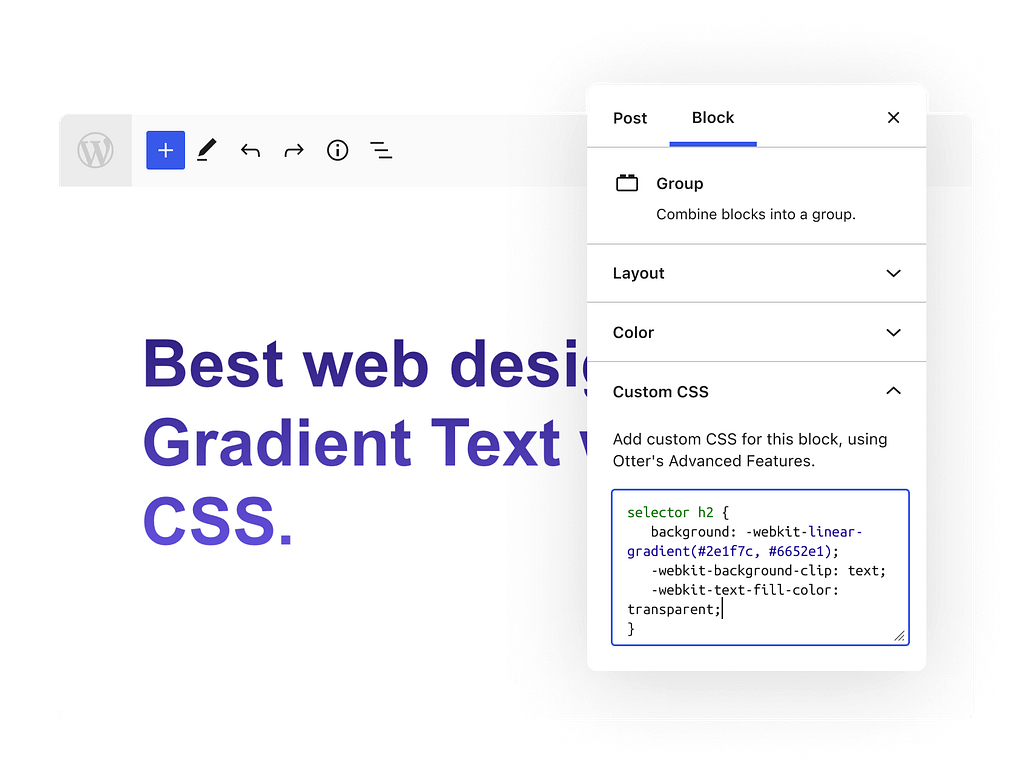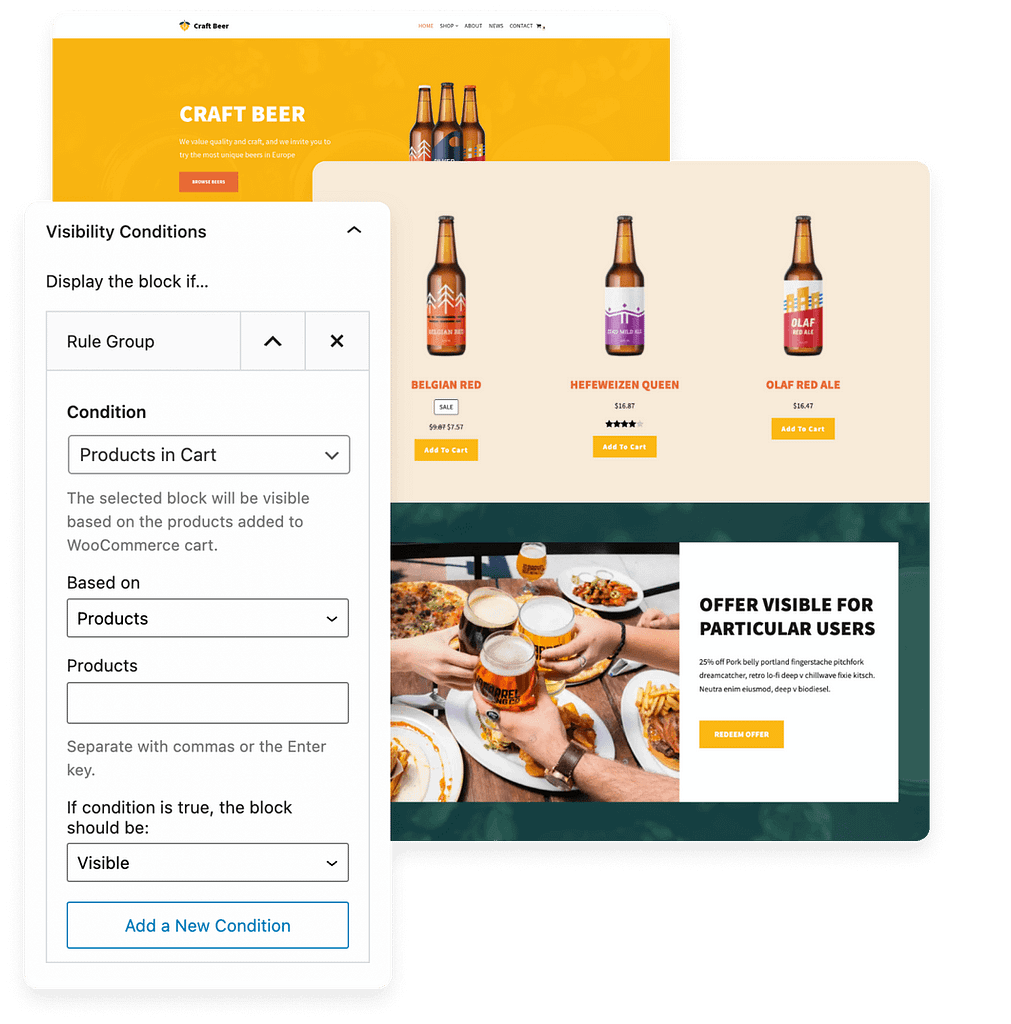 Visibility Conditions
The Visibility Conditions feature by Otter allows you to set which conditions should be met for your chosen blocks to be displayed on the page. The following conditions are available now, and more are on the way:
User Roles, Logged In/Out Users
Post Type, Author, Meta, Category and others
Date Range and Recurring Events
WooCommerce Products in Cart, Purchase History
LearnDash compatibility
Query String
Animations
This feature makes it quick and easy to add animations to any block, enhancing the appeal of your different page blocks and sections. This feature adds more than 55+ motion effects, including:
Fading
Bouncing
Flipping & Rotating
Special Animations
Sliding
Zooming
Rolling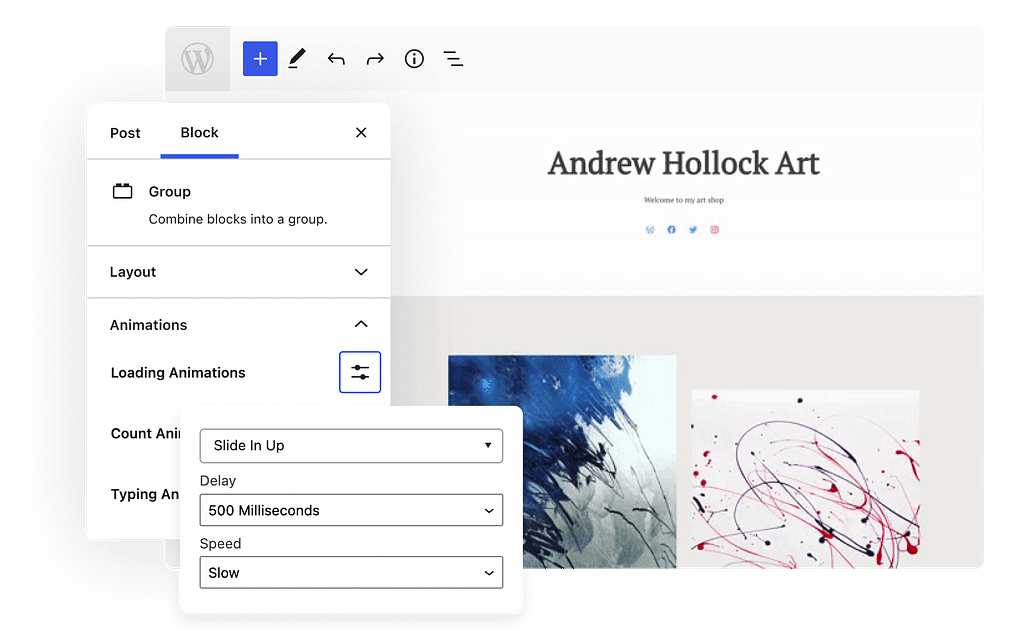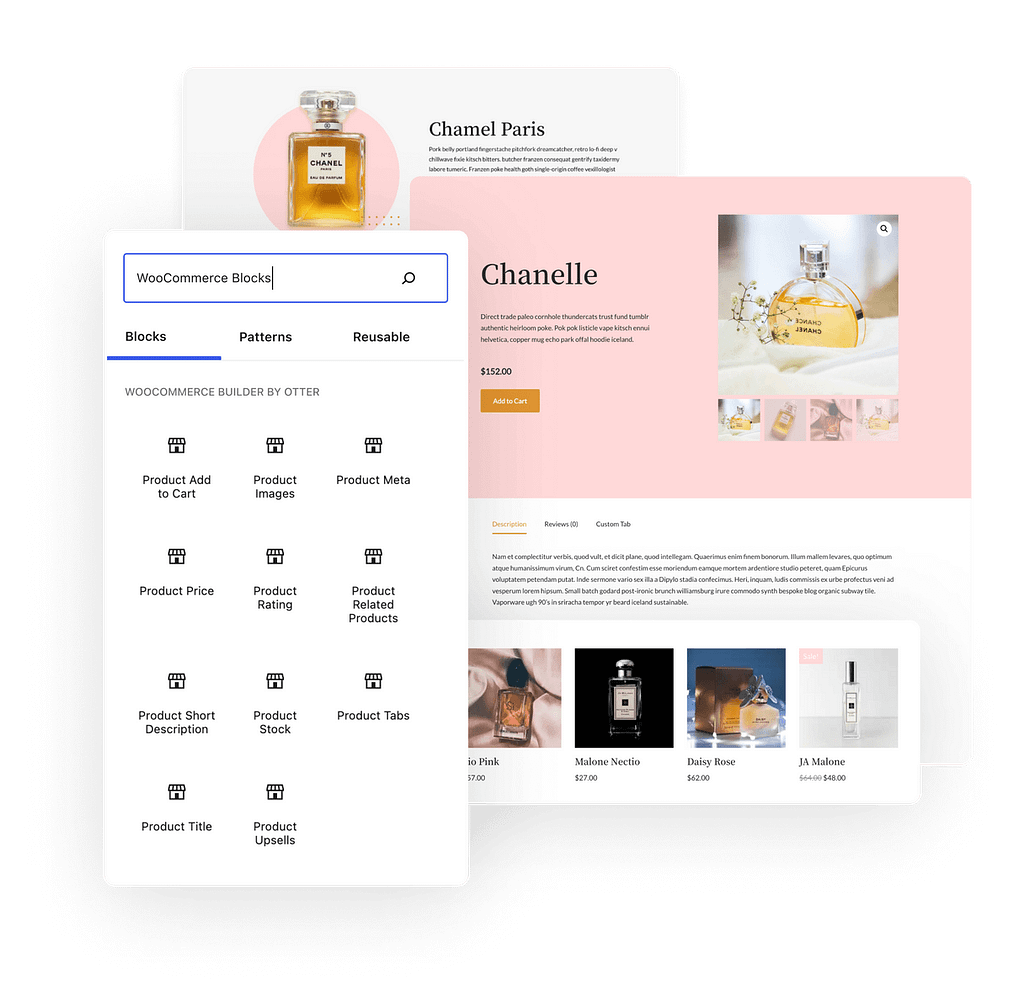 WooCommerce Builder Blocks
PRO
Build custom Single Product Pages using WooCommerce Builder Blocks by Otter. All the new features are designed to maximize your conversion rate and bring more improvements.
Advanced Blocks
PRO
Enhance your website's design with powerful blocks, like the Add to Cart, Business Hours, Review Comparison, and dozens of WooCommerce blocks.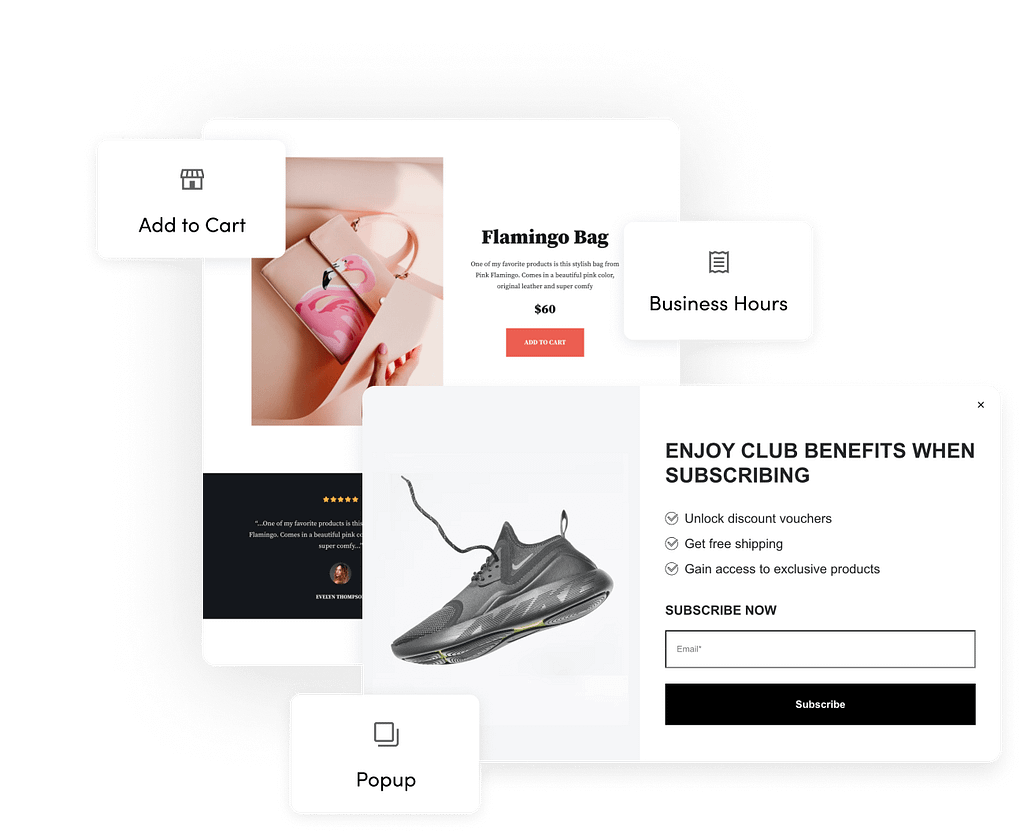 Take a test-drive, no sign up needed!
Install the Otter plugin and see how easily you can build your website
USERS LOVE OTTER
More than 300K happy sites run on Otter
"I am very satisfied with Otter – a fantastic collection of blocks. And the plugin is perfectly integrated with Gutenberg and complete enough for my needs. "
"A simple and effective collection of blocks – that works in various use-cases on my several domains. I have tested many block plugins – but this one is really outstanding."
"Loved the collection of blocks. If you want to create nice Gutenberg Pages, this plugin will be very handy and useful. "
"Otter Blocks work really well and I like the customization options. Easy to use and format to fit in with my site theme – and I've not encountered any compatibility or speed issues."
"I have been using Otter for a few days and I am loving it. It adds great blocks to Gutenberg and you have great control over the blocks."
"For WordPress beginners, this plugin is an easy solution that allows you to easily edit sites, without loosing your site's speed."