What is homepage in website? A homepage is the website's main page and serves as an introduction to your brand and its products or services. It's important to have a functional, easy-to-navigate homepage since visitors decide how credible they think you are after only a few seconds of viewing your homepage.
A successful homepage is visually appealing and tailored to your target audience while providing a clear direction of what visitors can expect from the rest of the website. Read on to learn more 👨‍🎓 about what makes a great homepage and how to create one for your website.
Understanding a homepage
The homepage is the most visited page on your website, so it must reflect the quality of your brand. Your homepage's design, content, and elements should be engaging and informative to capture visitors' attention and make them want to stay longer on your website.
Visitors want to quickly understand what your website offers and why it is worth their time. Make sure your homepage includes all the essential information about your business and its services.
You can choose to have a static or dynamic homepage. By default, WordPress websites have a dynamic homepage that displays your latest posts. This is useful if you regularly post new content, but not if you don't have a blog.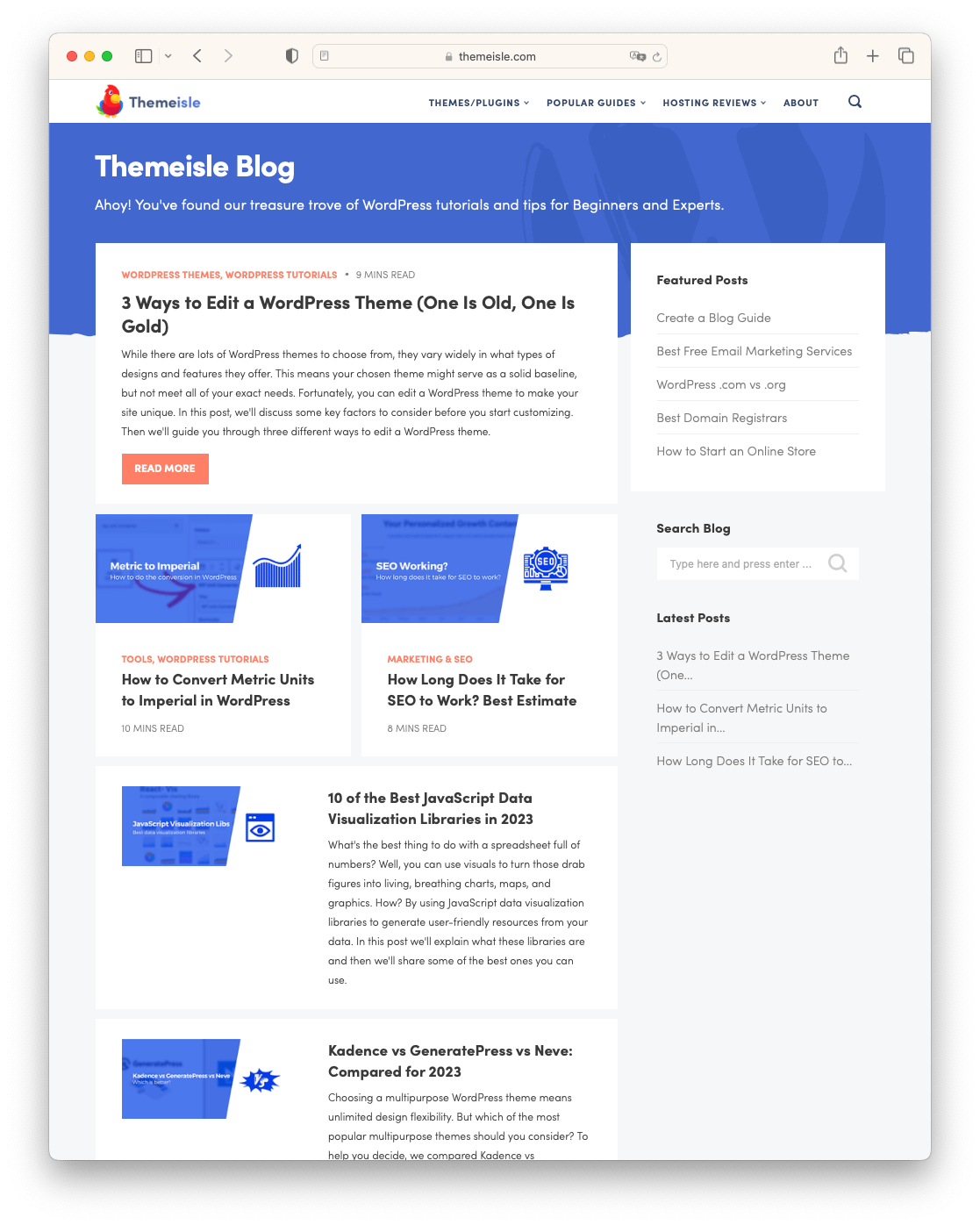 Meanwhile, a static homepage allows you to design an introduction page that highlights your company and its products or services without distractions. It typically has a basic design with limited and specific content that requires minimal updates and maintenance.
Setting up a homepage in WordPress
👉 Setting up a homepage in WordPress is quick and easy. Follow these steps to get started:
Go to Pages, and select Add new page. Rename the page to something like Home or Homepage.
Repeat the process to create other pages. Rename them to Blog, News, or anything else you want to add – this will be your page that serves as the listing of your latest content.
Next, go to Settings, then Reading, and choose the type of homepage you want.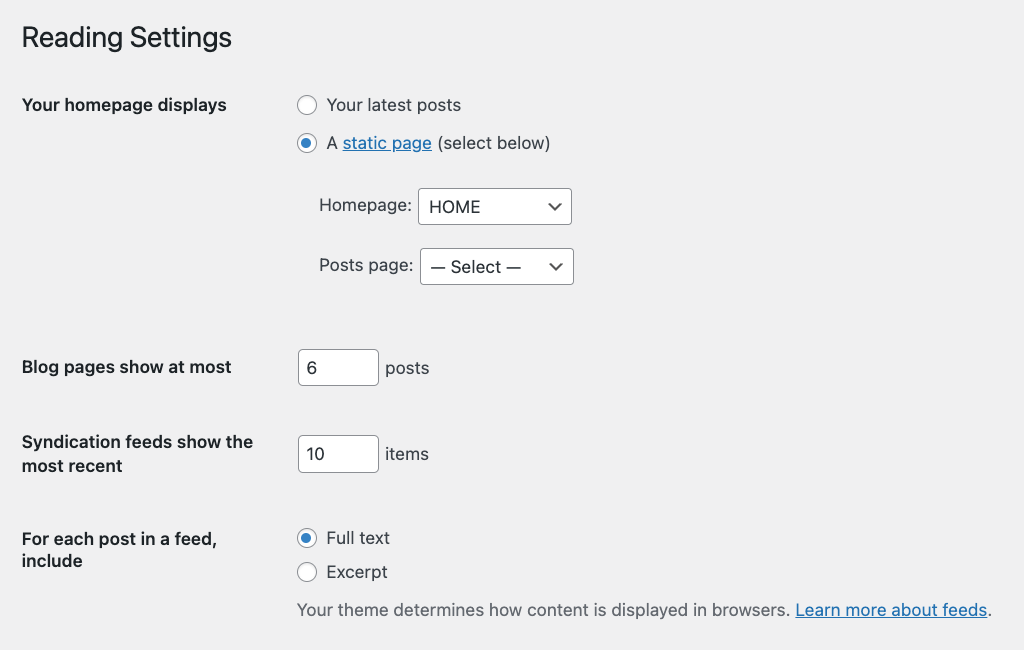 Choose Your latest posts to have a dynamic homepage that shows your latest content or choose A static page and then select the page you want to set up for your homepage, such as the Home page you created earlier.
Select the page for your Posts page, such as Blog or News.
Click Save, and you're good to go.
Now that your homepage is ready, you can customize it with content that reflects your business.
What is homepage in website: customizing a homepage in WordPress
Customizing your WordPress homepage lets you create a website that gives visitors an impactful and engaging experience with visuals and content tailored to their interests.
👉 Here's how you can customize your WordPress homepage:
Add unique and eye-catching images or videos to make your homepage stand out.
Create an introduction section to tell visitors about your brand and what your website is about.
Feature important information, such as contact details, in a prominent spot so it's easy for visitors to find.
Include links to other pages on the site, such as About Us, Products, and Services.
Highlight any special offers or promotions you may have.
Add a gallery or portfolio to showcase your work.
Include a search bar so visitors can quickly find the information they seek.
Ultimately, you can end up with a nicely made homepage like this one:
These are some ways you can set up and customize your WordPress homepage to create a solid first impression and make it easier for visitors to navigate your website.
Conclusion 🧐
What is homepage in website? It's the first thing visitors see when they land on a website. Setting up and customizing a homepage in WordPress can help you create an engaging and informative introduction to your business, making it easier for visitors to learn more about what you offer and find what they're looking for.
With just a few clicks, 🖱️ you can create a well-designed and effective homepage that will make a lasting impression on your visitors.
Free guide
4 Essential Steps to Speed Up
Your WordPress Website
Follow the simple steps in our 4-part mini series
and reduce your loading times by 50-80%. 🚀
Free Access