In the vast realm of online marketplaces, one platform stands out for its focus on unique, handcrafted, and vintage items. Since its launch, Etsy has gained immense popularity, becoming a go-to destination for crafters, makers, and collectors. In this article, we will delve into exactly what is Etsy, how it operates, and who can benefit from using this platform.
Overview of Etsy
Established in 2005, Etsy has become a global marketplace, connecting millions of buyers and sellers. Unlike traditional ecommerce platforms, it stands out with its emphasis on all things handmade, vintage, and craft supplies. It provides an avenue for artisans and collectors to showcase their creativity and craftsmanship to a worldwide audience, allowing them to turn their passions into viable businesses.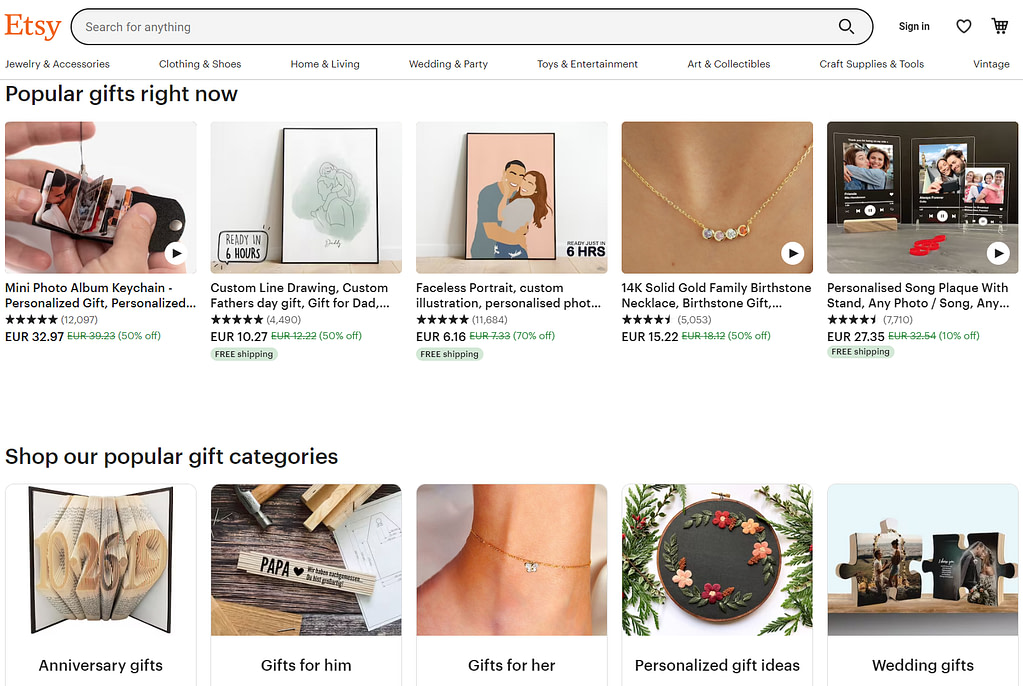 Now that we've answered what is Etsy, you might wonder why it's so popular. One of the primary attractions of Etsy is its diverse array of products. From handcrafted jewelry and clothing to vintage home decor and rare collectibles, Etsy offers a treasure trove of unique and personalized items that are hard to find elsewhere. This focus on authenticity and individuality has earned it a dedicated following of buyers seeking meaningful and distinctive purchases.
Who should use Etsy?
Etsy caters to a broad range of sellers, making it an inclusive platform for various creative endeavors. Crafters, artists, designers, and makers find Etsy an ideal marketplace to showcase their talent and reach a niche audience that appreciates their work. Whether you're a skilled woodworker, a talented painter, a master potter, or a crafty creator, Etsy offers a platform to turn your hobbies into a profitable venture.
Etsy's virtual shelves attract vintage item enthusiasts and collectors as well. Antique lovers can browse through a curated selection of vintage goods, from retro clothing to classic home decor items, unearthing hidden gems with rich histories and stories to tell.
ℹ️ If you're a seller considering Etsy, you might also want to look into Shopify. Here's our head-to-head comparison of both platform: Etsy vs Shopify.
How does Etsy work?
Setting up an Etsy shop is a straightforward process. Aspiring sellers need to create an account, choose a shop name, and customize their storefront with banners and product listings. Etsy provides tools and resources to help sellers optimize their listings, including tags and descriptions that improve discoverability in search results.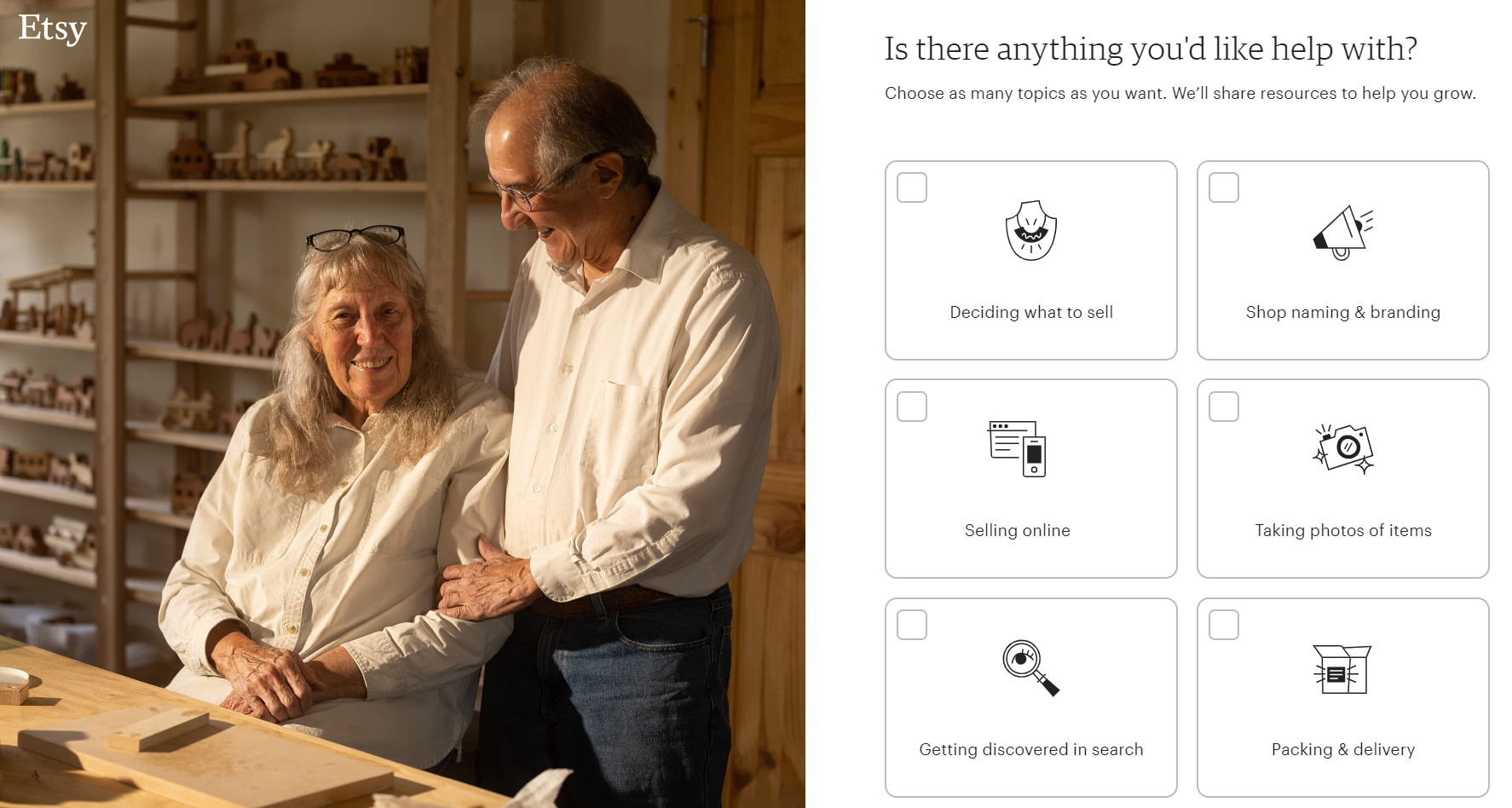 For buyers, Etsy's search and browsing functions are intuitive and user-friendly. The platform employs an algorithm that considers various factors, such as relevancy, listing quality, and customer reviews, to present the most suitable results to users. Buyers can also filter searches by specific categories, price ranges, and location to support local sellers.
Etsy offers an enjoyable and immersive shopping experience. Exploring the vast collection of handmade and vintage items is akin to wandering through a global artisan market from the comfort of one's home. The sense of discovery and the knowledge that each purchase supports independent creators add an extra layer of satisfaction to the buying process.
Furthermore, Etsy's interface facilitates direct communication between buyers and sellers, encouraging personal connections and the opportunity to request customizations or ask questions about products. This fosters a sense of community and mutual appreciation among Etsy users.
Conclusion: what is Etsy?
Etsy is an online marketplace that has carved out a niche by focusing on handmade, vintage items and craft supplies. It is a thriving community for artisans, makers, and collectors to connect with a global audience.
With its emphasis on creativity, craftsmanship, and individuality, Etsy provides opportunities for sellers and buyers to explore and connect in a vibrant online marketplace. Whether you're a crafter looking to turn your passion into a business or a buyer in search of something extraordinary, Etsy is a platform worth exploring.
Free guide
4 Essential Steps to Speed Up
Your WordPress Website
Follow the simple steps in our 4-part mini series
and reduce your loading times by 50-80%. 🚀
Free Access