On the hunt for the best WordPress table plugins to create tables on your WordPress site?
Whether you're sharing data, comparing prices, or anything else, table plugins are versatile tools that help you more clearly present information to your visitors. And we've got the 6 best table plugins to help you do just that…
Six best WordPress table plugins compared
For each one of these WordPress table plugins, we'll share:
An example of what its tables look like
Key feature list
Pricing information
Visualizer is our own versatile chart plugin that enables you to create a variety of interactive tables and charts. It boasts easy-to-use customization features that enable you to incorporate tables seamlessly into your posts or pages. Visualizer also integrates with Google Sheets, and can import data from CSV files.

Some of Visualizer's features include:
Customizable charts and tables to match your site's design
Chart animation
Compatibility with Google Sheets
12 chart types, plus custom chart creation
A free version of Visualizer is available, but doesn't include certain chart types, user editing, and private charts. To get access to those options, you'll want to choose one of the three premium license types, starting at $59. The developer license is the most popular at $149, and the agency license rounds out the options at $299.
If you need to create large tables, Data Tables Generator by Supsystic could be ideal. It offers unlimited rows and columns for your data, and also provides front-end editing, sorting, searching, and pagination, in order to make your tables easy to navigate.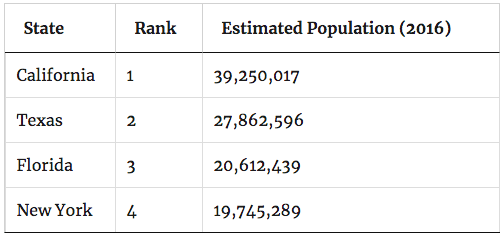 Data Tables Generator includes the following features:
User editing capabilities
Unlimited table size
Pagination for large tables
User sorting and search capabilities
There's a free version of Data Tables Generator, and a single-site premium license is available for $39. A five-site license costs $69, and you'll pay $149 for an unlimited-site license.
If you're worried about efficiency, Ninja Tables offers easy-to-create tables that won't slow down your site, and can handle large tables with thousands of rows. Created by WP Manage Ninja, this plugin is also compatible with their form building plugin, WP Fluent Form.
Ninja Tables includes the following features and more:
Over 100 tables styles, including Amazon affiliate product tables
Performance optimized, so even large tables load quickly
Integration with WP Fluent Form
Integration with WooCommerce
You can download a version of this WordPress table plugin with limited features for free, or get a single site license for $49. An agency license, which lets you create tables for up to 20 sites, costs $99. Finally, to add tables to an unlimited number of sites you'll want the highest-tier plan, priced at $299.
Inserting TablePress charts on your pages is easy and straightforward. If you only need a few simple data tables for your site, this WordPress table plugin is a quick solution. With over 700,000 active installations, TablePress is one of the most popular WordPress table plugins.
| Rainfall over 5 years | 2011 | 2012 | 2013 | 2014 | 2015 |
| --- | --- | --- | --- | --- | --- |
| Australia | 35 | 48 | 53 | 44 | 40 |
| Argentina | 52 | 58 | 66 | 35 | 40 |
| China | 79 | 66 | 58 | 65 | 54 |
| France | 26 | 25 | 38 | 24 | 20 |
| Uganda | 32 | 44 | 25 | 49 | 32 |
By itself, TablePress is fairly basic, though it does let you import data from (and export it to) Excel, CSV, HTML, and JSON files. However, there are also extensions you can add to access the following features and more:
Row filtering
Sorting
Buttons
An automatic periodic table import
You can download TablePress and its extensions for free, although a donation is requested for premium extensions.
wpDataTables enables you to import data from a variety of sources, including Excel and Google Sheets, as well as CSV, JSON, and XML files. You can create customizable tables with sorting capabilities and pagination. This WordPress table plugin also includes features common to spreadsheet applications, so you can calculate sums directly in your table.
Some of the features included with wpDataTables are:
Advanced filter settings
Calculation capabilities
Ability to let users see and edit only their own data
Ability to highlight rows based on content, also known as conditional formatting
wpDataTables offers a free version, but its features are limited to very basic table creation. You can purchase a single site license for the basic version of this WordPress table plugin for $59 annually. The pro version, the most popular one, let's you create tables for 3 different domains for $109 per year. Finally, to add tables to an unlimited number of sites you'll want the highest-tier plan, priced at $249.
Finally, Posts Table Pro helps you create tables to organize your posts and pages. It does not let you create custom Excel-like tables.
Instead, it helps you take your existing WordPress content and display it in a table on your site. This is especially helpful when you combine it with a custom post type (or a plugin that has created a custom post type for you).
Posts Table Pro includes these features:
Pagination added by default
Ability to add tables to your main blog page and archives
Support for embedded audio and video files
Integration with a variety of other plugins
A free version – Posts Table with Search & Sort – is available with limited features. However, Posts Table Pro itself offers three licenses: a personal license for $65, a business license for $115, and an agency license for $215.
Conclusion
Tables can be useful tools for displaying data on any site, especially e-commerce stores. They're sometimes a necessary part of posts and pages, and adding them to your site doesn't have to be difficult. As we've seen, there are several WordPress table plugins that are up to helping you with the task.
If you plan to use tables on your site, try using one of the following WordPress table plugins:
Do you have any questions about which one of these plugins is right for your needs? Ask away in the comments section!
Free guide
4 Essential Steps to Speed Up
Your WordPress Website
Follow the simple steps in our 4-part mini series
and reduce your loading times by 50-80%. 🚀
Free Access