Are you looking to build a site for your school or for hosting private lessons? While there are many platforms that you can use to get started, you may be wondering which is the best website builder for teachers.
Fortunately, you've come to the right place. We've put together a list of the best options for educators. By looking at the key features and pricing plans offered by each platform, you should be able to pick the one that best suits your needs and budget.
So, without further ado, here are the options for choosing a best website builder for teachers and schools.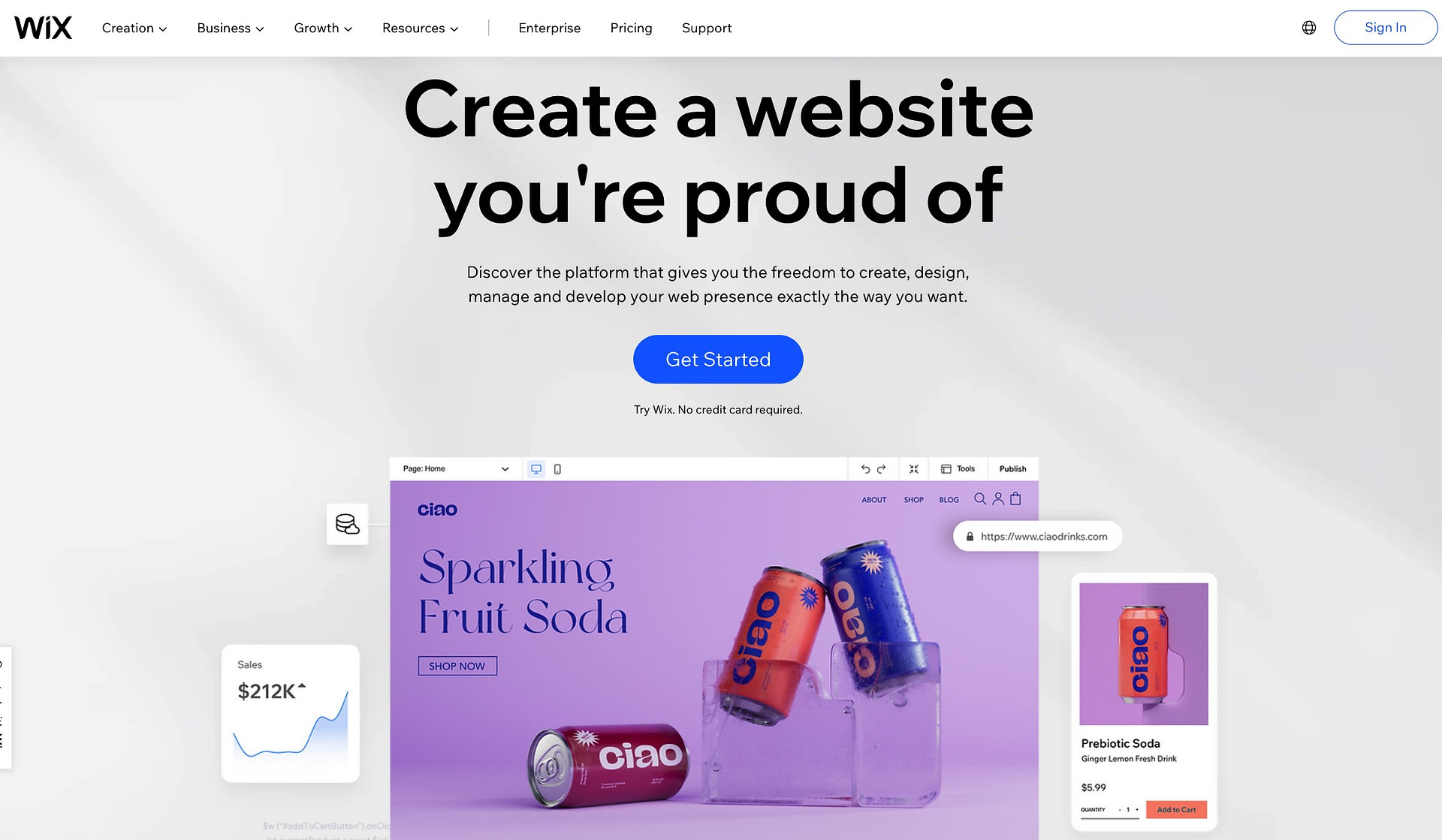 Wix is an all-in-one solution for building sites. It offers a drag-and-drop page builder, hosting, and a domain.
This platform makes it super easy to create a website. You can start by selecting a template. There are several options for education sites:
Then, you can use the Wix editor to customize the template. For example, you can change the colors, add your own photos and details, and rearrange the elements on each page:
Wix is the best website builder for teachers who want to set up a site quickly. You can have your new site up and running in just a few hours, and you don't need to worry about finding a hosting provider, securing your site, and other maintenance tasks. Wix will handle everything for you.
Key features ⚙️
Over 500 designer-made templates
An app market that includes tools for selling online courses, creating a shared file library for your students, and more
Ability to create password-protected pages that only your members can access
Tools to set up live chat to help answer student queries in real time
Pricing 💳
You can get started with a free plan, but this will display Wix ads on your site, and you won't have your own domain name. To get a custom domain and remove Wix branding, you'll need to purchase the Combo plan (or higher), with prices starting at $16.00 per month.
If you're planning to accept payments through your site, you'll need to purchase a business plan, which starts at $27 per month.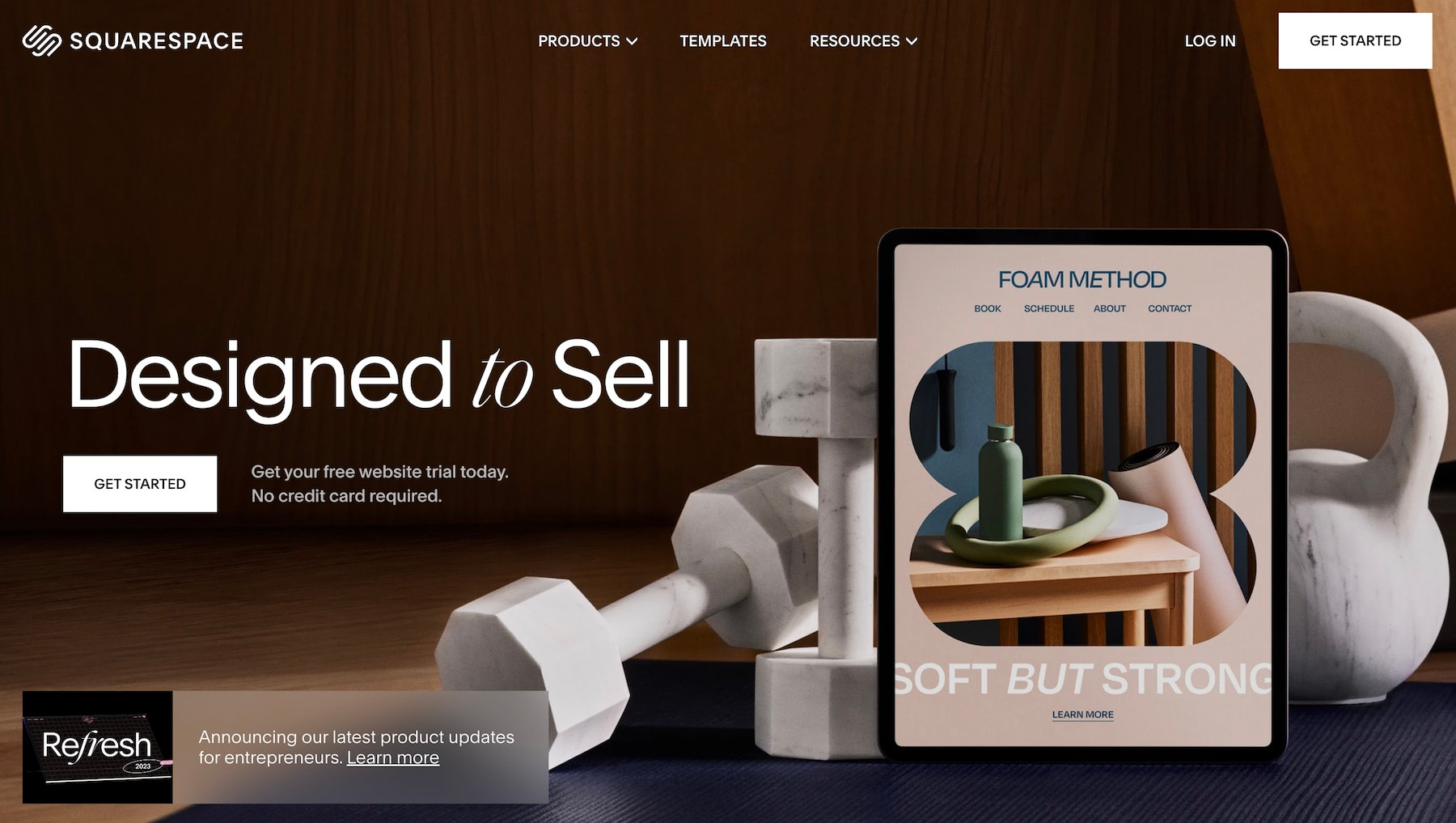 Squarespace is another top contender for the best website builder for teachers. Like Wix, it's a complete web-building solution that includes templates and a user-friendly editor:
While Squarespace doesn't offer many education-specific templates, you can select an option with membership functionality:
This will enable you to sell online courses and programs, build a student community, and accept online payments. These features will be built into your chosen template, so don't need to spend a lot of time setting up your site. This makes Squarespace a simple yet powerful option for educators.
Key features ⚙️
An appointment management tool that enables you to take bookings for coaching calls and other services
Squarespace Member Areas, which is a complete solution for hosting virtual classes and workshops
Email marketing tools to help you grow your business and community
Pricing 💳
Plans start at $16.00 per month and include a custom domain. If you're taking online payments, you'll need a business plan. This starts at $23.00 per month.
As the name suggests, My School Design is a website builder for schools and educators. This company can design a custom website for you, based on your needs and requirements. However, you can also create your own site by selecting a school template:
You can then customize the design with the builder:
Since this website builder is designed specifically for schools and teachers, it can make things a lot easier for you. Your site will be automatically optimized for bookings and online learning.
Key features ⚙️
Create bookings and let your students schedule events with you
Send email campaigns to your subscribers
Sell subscriptions to your programs and courses
Pricing 💳
Each plan is designed for different school types and sizes. For example, the Primary plan, which starts at $15.00 per month is ideal for small schools and basic courses. If you want to offer more complex courses and cater to a large number of students, you may need to opt for the College plan, which starts at $28.00 per month.
Each plan includes hosting. However, if you want a custom domain, you'll need to purchase one from a domain registrar like Namecheap and connect it to your account on My School Design.
Edublogs is another website builder that caters to educators and schools. Primarily designed as a web publishing platform, it enables you to run a blog for teachers and students.
Edublogs uses WordPress (which we'll be reviewing in the next section). This is a Content Management System (CMS) that enables you to create posts, pages, online shops, and more.
With Edublogs, your WordPress site comes equipped with custom-made tools like forums, surveys, and more:
You can also create class blogs and give students permission to publish posts. This makes Edublogs the best website builder for teachers who want to build an online community, exchange knowledge, and encourage student participation.
Key features ⚙️
Content filters, moderation options, and privacy tools to keep your blog and students safe
Invite codes and class management tools to help you add and manage users
Ability to embed videos and other content
Pricing 💳
You can get started for free, though you'll have limited access to plugins and other features. The Pro plan is highly affordable at $39.00 per year. If you want a custom domain, you'll need to request a quote.
💡Note that there are two kinds of WordPress. There is WordPress.com and there is WordPress.org. Our recommendation here is the dot org version. Check out our dedicated post on WordPress.com vs WordPress.org to learn more.
Finally, let's look at WordPress. This is possibly the best website builder for teachers who want more flexibility and control over their online content.
With WordPress, you can choose from thousands of themes to build your educational website:
You can then install a Learning Management System (LMS) tool to run online courses, create a membership area, and more:
Plus, the platform enables you to create any type of website. For example, you can sell courses alongside products like books and apps, and run a blog at the same time.
WordPress has a steep learning curve compared to the other tools on the list. Therefore, it's best suited for educators who are willing to spend more time building and managing their websites.
Key features ⚙️
A block editor that enables you to build pages and posts with ease
A huge library of themes and plugins
Integration with thousands of third-party tools, including email marketing software and payment gateways
Full ecommerce functionality, including membership, subscriptions, and online stores
Pricing 💳
The WordPress software is free. However, you'll need to purchase web hosting and a domain name.
If you have a small site, you can start with a basic plan like shared hosting. Many hosts offer affordable packages that include a domain name, custom email address, and essential features like Secure Sockets Layer (SSL) certificates.
For example, Bluehost offers WordPress hosting for just $2.75 per month.
Conclusion 🧐
There are plenty of platforms that can help you build a professional website for your school or private lessons. For example, Wix and Squarespace offer premade templates and a friendly builder to help you launch your site straight away.
If you want a platform that's specifically designed for educators, you can opt for My School Design or Edublogs. Meanwhile, WordPress enables you to build a truly custom website and gives you full control over your educational content.
Do you have any questions about choosing the best website builder for teachers? Let us know in the comments section below!
Free guide
4 Essential Steps to Speed Up
Your WordPress Website
Follow the simple steps in our 4-part mini series
and reduce your loading times by 50-80%. 🚀
Free Access