Looking for some Adobe Business Catalyst alternatives?
For those who don't know, Adobe Business Catalyst is a hosted platform with integrated marketing tools for creating business sites. However, Adobe BC is officially ending its journey in March, 2021, and the platform is already winding down before then. So, this could be the time to migrate to a different CMS.
This post features some of the best content management systems that could be a great alternative to Adobe Business Catalyst.
Four best Adobe Business Catalyst alternatives
1. WordPress (WordPress.org)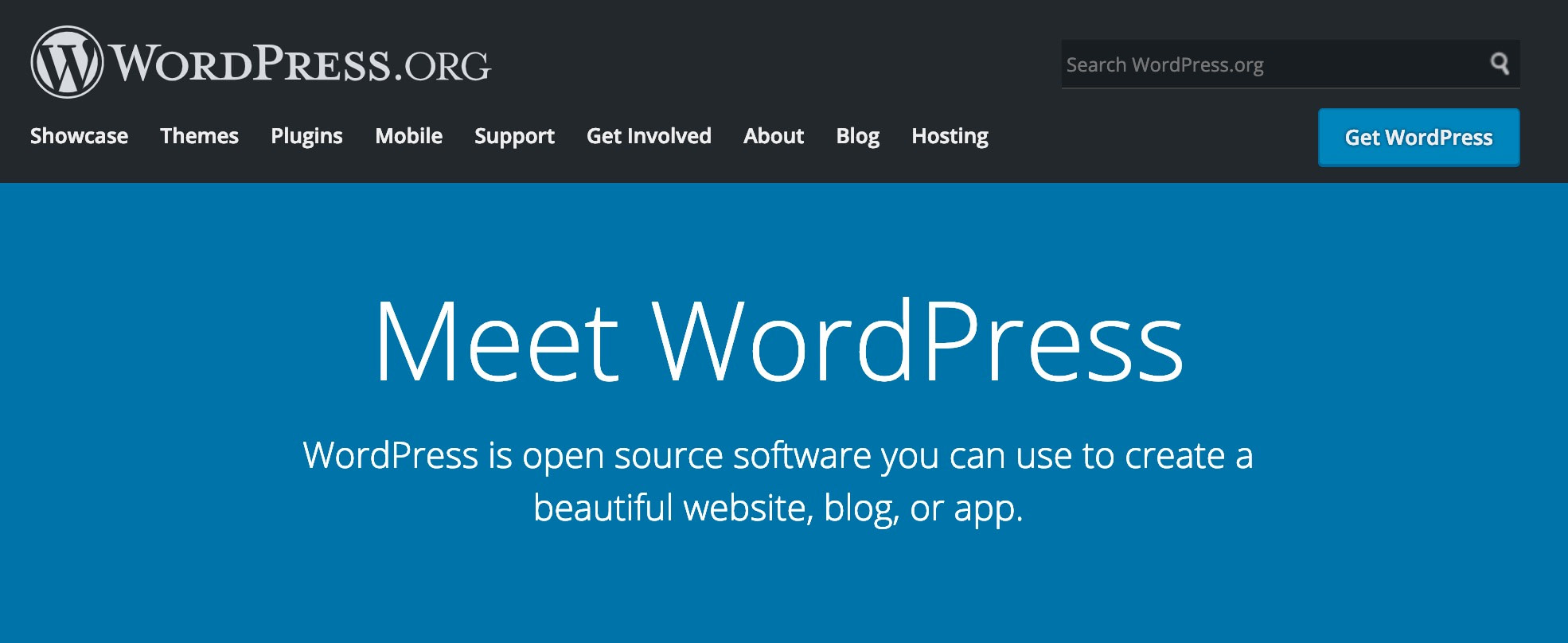 WordPress is the #1 top rated content management system. It is easy to use, and you can change its dynamic functionality using thousands of plugins from the WordPress directory. For instance, you can convert your site to an online store using WooCommerce, or create a signup form for email marketing.
WordPress is an open source platform, which is another great detail that makes it one of the best Adobe Business Catalyst alternatives. WordPress is currently being used by some of the most popular blogs and e-commerce sites.
What makes it a good fit?
WordPress can be used for anything – from a personal blog to a large-sized company. All you need to is simply install a relevant theme and add a few plugins.
Both Adobe Business Catalyst and WordPress have integrated SEO. Nevertheless, WordPress offers better SEO (thanks to the Yoast plugin).
You can make your site AMP-compatible by just installing an AMP plugin, instead of hiring a web developer to remove scripts and elements in the mobile version.
Pros
Being an open source platform, you can easily find a budget-friendly web developer
Thousands of free WordPress themes and plugins to get more features
The WordPress software is available for free
Cons
WordPress is not hosted like Adobe Business Catalyst. Instead, you'll need to self-host the WordPress software
Pricing
WordPress software is free to use, but you do need to get yourself a hosting setup. The cheapest options out there are around $3 a month.
2. Squarespace (www.Squarespace.com)
Another one on our Adobe Business Catalyst alternatives list is Squarespace, an all-in-one website builder for creating business websites. Squarespace tops Business Catalyst when it comes to security or web content creation and has more custom templates to make your site eye-catching.
You can use this platform to make modern e-commerce stores to represent your products in a creative way. However, WooCommerce offers better flexibility than Squarespace. So, if e-commerce is your niche, we'd recommend you going with WordPress or Shopify.
What makes it a good fit?
Website building tools to help you set up a business site without coding
Squarespace is a hosted SaaS platform
It is used by small-sized, mid-sized and big companies
Pros
Awesome themes and the site builder is easy to use
Hosted, SaaS solution like Business Catalyst
Free trial available on Squarespace
Cons
Marketing features and overall functionality are limited in Squarespace
Pricing
Squarespace has two different plans for each site;
For websites: You can create a personal website for portfolio or personal-blog for as low as $12 per month. However, for business websites, it would cost $18 per month.
For online stores: They have a unique plan for e-commerce stores. You can get a basic package for $26, or you can get additional smart features like abandoned cart auto recovery, advanced shipping, and flexible discounts by getting an advanced plan for $40.
3. Shopify (www.Shopify.com)
Shopify is an online platform for creating e-commerce stores. It's not one of the full Adobe Business Catalyst alternatives because it's exclusively focused on e-commerce, rather than general content sites.
But if you want a hosted, SaaS tool for e-commerce, Shopify is definitely one of your best options.
What makes it a good fit?
Shopify offers over 463+ integrations for improving your website flexibility.
This platform can be used for creating a multilingual e-commerce store for a worldwide audience
Shopify allows you to set up different channels for wholesalers and retailers
Pros
Hosted solution, just like Business Catalyst
An excellent support team to help with your online store
You can start a business for free using the 14-day trial option
Cons
Only for eCommerce – not a general-purpose platform
Compared to WordPress, Shopify offers fewer themes
Pricing
Shopify offers three different pricing plans: (Basic, Advanced, and Shopify Plus)
Basic Shopify charges $29 per month, and you will have 24/7 support, as well as SSL for free.
Advanced charges $79 per month, and in addition to the regular features, you will also receive professional reports which cover the important sales analytics, for scaling your store.
However, if you have a bigger company with a huge audience base, you might want to try Shopify Plus. The Plus plan will cost you $2,000 per month and provide you with excellent marketing solutions.
4. Wix (www.Wix.com)
This website builder is another great addition to Adobe Business Catalyst alternatives. Wix is an Israel-based website builder that offers great freedom with site design. You can change the way your site looks without having to worry about speed, but this platform isn't ideal for content rich pages. This addition in our Adobe Business Catalyst alternatives post is especially good for creating well-designed pages.
What makes it a good fit?
Wix has around 79 integrations to help you build your site with ease
Wix does a good job of balancing visual design with still letting you edit the code underneath
You can create personalized SEO plans using Wix for improving your rankings
Wix could be used for creating elegant websites for your business
Pros
Beautifully designed themes to generate more revenue with your Wix store
Storefront is mobile friendly
Cons
Still not as flexible as something like WordPress
Pricing
Wix has a lot of premium plans – a regular website plan costs from $5-$29, whereas e-commerce and business site plans cost $20-$35.
Conclusion
Like it or not, Adobe Business Catalyst is not long for this world, so you'd better start looking for Adobe Business Catalyst alternatives sooner rather than later.
WordPress is the best choice for creating sites in any niche, especially if you have content loaded sites (such as a news blog). If you have a storefront, you can use WooCommerce or Shopify. Wix and Squarespace are great for creating stunning websites, attractive portfolios and other similar types of websites.
Do you have any questions about these Adobe Business Catalyst alternatives? Ask away in the comments!
Free guide
4 Essential Steps to Speed Up
Your WordPress Website
Follow the simple steps in our 4-part mini series
and reduce your loading times by 50-80%. 🚀
Free Access
* This post contains affiliate links, which means that if you click on one of the product links and then purchase the product, we'll receive a small fee. No worries though, you'll still pay the standard amount so there's no cost on your part.